Meet Fennel, Your New Favorite Seed For Adding Big Flavor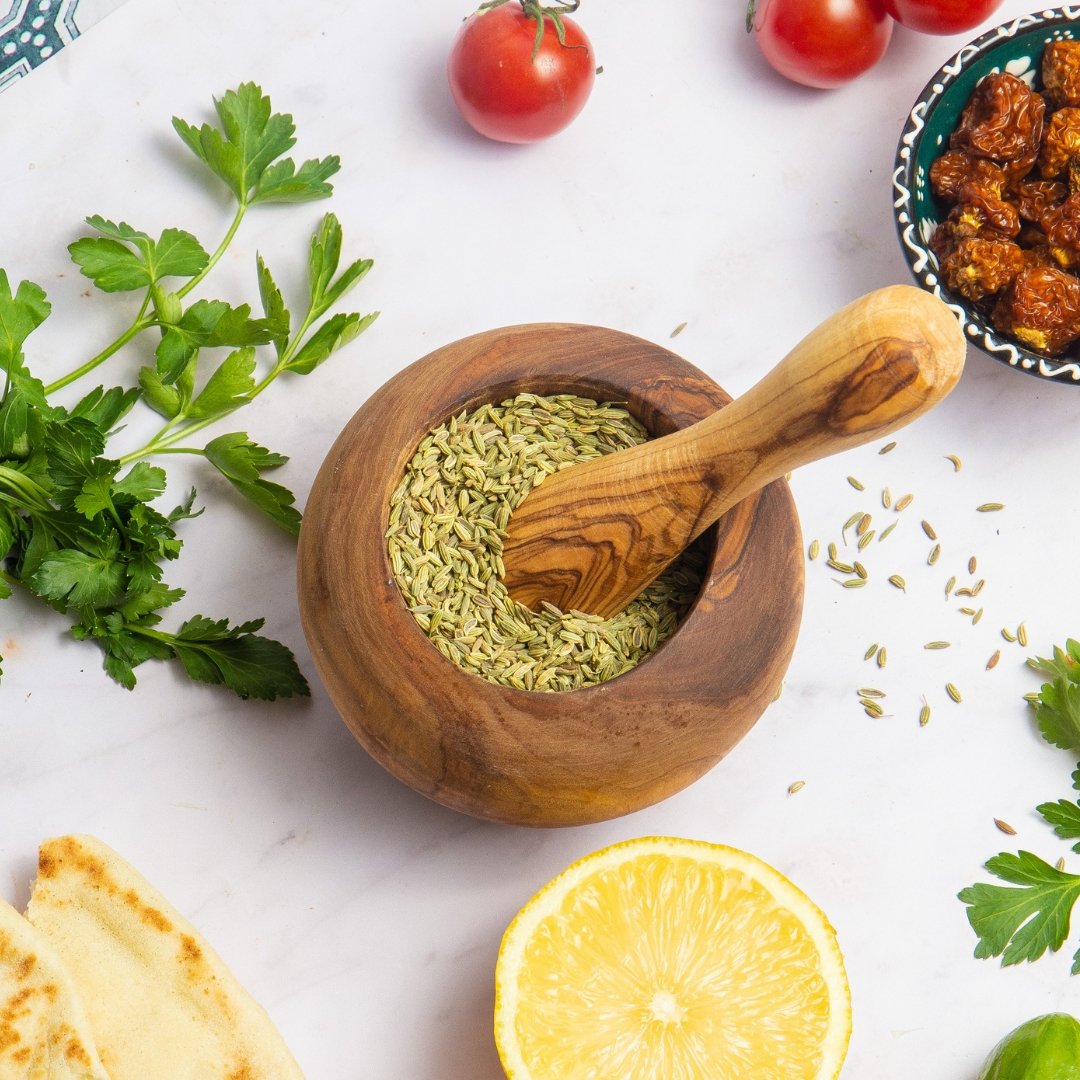 Fennel seeds
are your new favorite spice rack companion- whether you're looking for something crunchy to top your next baking project or an added boost of anise flavor for soups and marinades, this versatile seed has a lot to offer.
What does Fennel taste like?
Fennel seeds are oblong in shape and boast a soft green-grey color with a distinct line down the center. These seeds can be used whole or ground, toasted or straight out of the spice jar. Fennel seeds are bold and zesty, slightly sweet accented with warm notes of licorice. This complex, sweet & savory profile makes this unique spice pair well with everything from baked goods to cocktails, sausage, sauces, meat and marinades.
How Is Fennel Harvested?
All Rumi Spices are sourced directly from partnered farmers in Afghanistan, bringing the best of the harvest to your kitchen. The fennel harvest falls during the summer months, along with cumin and coriander.
Learn more about the summer harvest in Afghanistan here.
Check out some of our favorite recipes featuring Fennel: