Blend, Press, Grind & Grill Your Way Into The New Year With Your New Kitchen Appliances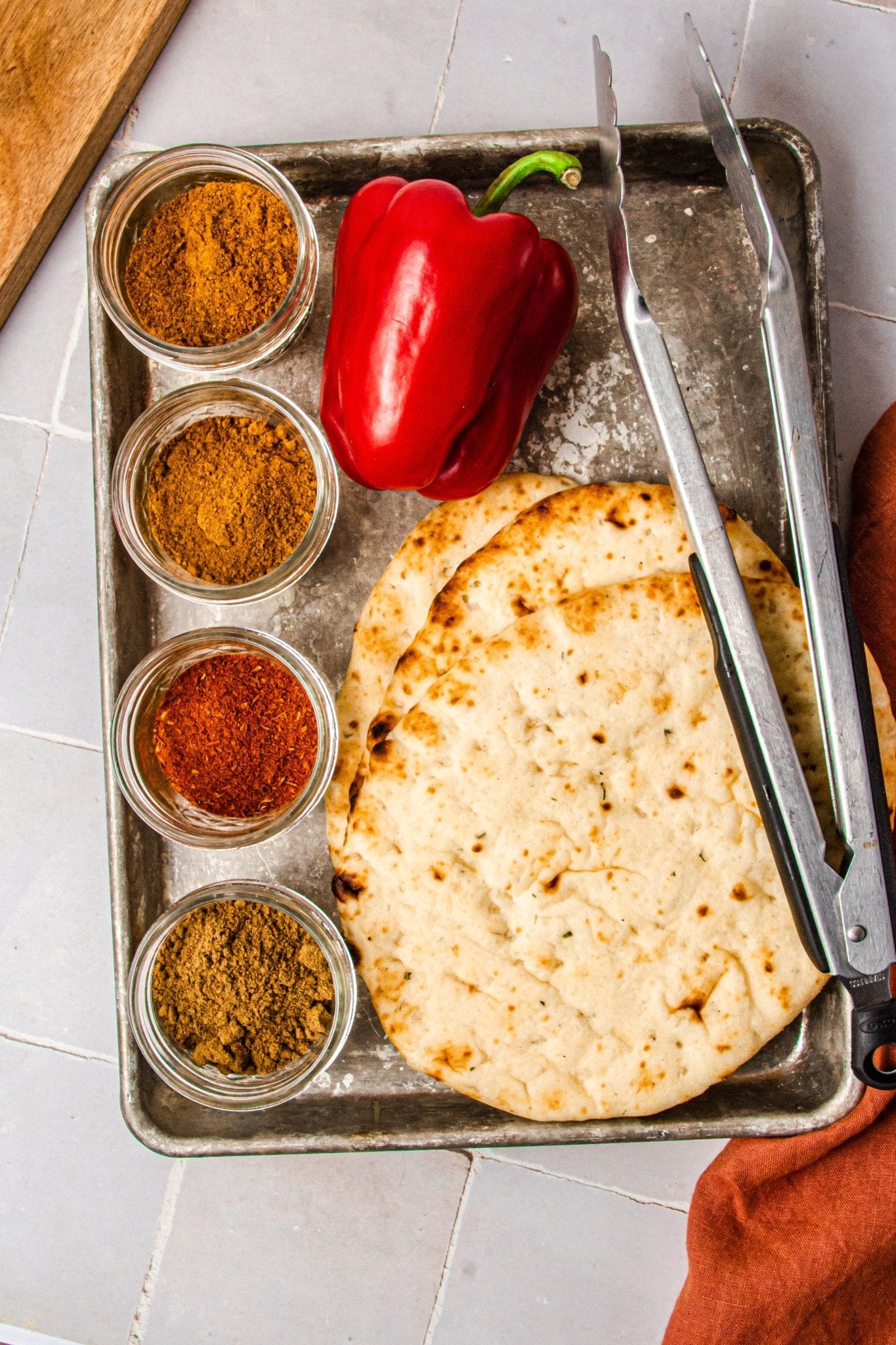 The holidays are over, and if you're anything like us, your winter wish list was packed full of kitchen toys fit for a foodie. As you start to unpack your haul, we want to inspire you to break out your gadgets and add some new recipes to your routine for the new year. Check out some of our favorite gadget-friendly methods and recipes to get started on your next cooking adventure.
If you asked for a food processor…
Try making your own harissa paste! Our harissa spice blend is a versatile dry spice, going from dry rub to flavorful paste in a few simple steps. Skip the jarred stuff and make your own fresh harissa paste at home in your food processor. This recipe can also be accomplished with a mini blender or an immersion blender. 
Add ¼ cup of the harissa spice blend to your blending vessel, along with 2 tablespoons of good olive oil and 2 tablespoons of water. You can expand on this 2:1:1 ratio to make as much paste as you need. Blend until a smooth paste forms- you may need to scrape down the sides of your vessel. If you need a thinner consistency, add equal parts of olive oil and water in half teaspoons until you've reached your desired consistency.
You can use your spicy paste to coat proteins like salmon or chicken or try mixing with standard mayo to make a delicious aioli sauce for dipping.
If you asked for a waffle iron…
Transform our favorite saffron and rosewater pancake recipe into waffles. Yes, we said waffles! The only difference between these two batters is a slightly higher fat content in the waffle mix. Our pancake recipe can easily translate to delicious waffles with the addition of two tablespoons of oil for every cup of dry mix.
Top your waffles with even more saffron flavor by adding our homemade saffron syrup- watch the golden liquid pool in the wells of your deliciously crispy waffles! Check out the full recipe here. 
If you asked for a grill…
Check out our grilling gift set! Spice blends are a great way to pack big flavors into your grilled proteins without extra salt. Adding Southwest Chili spice blend can add some kick to your grilled chicken, our Cajun spice blend pairs beautifully with shrimp and fish, and our Wild Black Cumin brings an earthy note to spicy grilled steak. For the vegetarians in your life, za'atar pairs beautifully with grilled veggies like carrots or cauliflower. 
Too cold to grill outdoors? Break out your new cast iron skillet to test out some of your favorite grilled recipes in the kitchen instead. 
If you asked for a spice grinder…
Learn how to use whole spices. Buying your spices whole and grinding them at home is a great way to extract the freshest flavors from seeds like coriander, cumin, and fennel. Grinding at home also keeps your spices fresher for longer periods of time. By working with whole spices, you're able to toast your spices ahead of time before grinding, unlocking a new depth of flavor by warming up the essential oils within. 
You can also grind your spices by hand using a mortar and pestle. While the process takes a little more manpower, the process allows you a lot of control over the texture of your ground spices.
Check out our comprehensive guide on how to grind your spices at home, and start experimenting with your own spice blends!
New appliances, just like new spices, can add some much-needed inspiration to your kitchen. Whether you're gearing up to start your resolutions, or just looking forward to a more flavorful year ahead, we're excited to be a part of your journey. Happy New Year!