Meet Afghan Curry Braise, Our Favorite Multi-Purpose Spice Blend For Proteins, Soups & More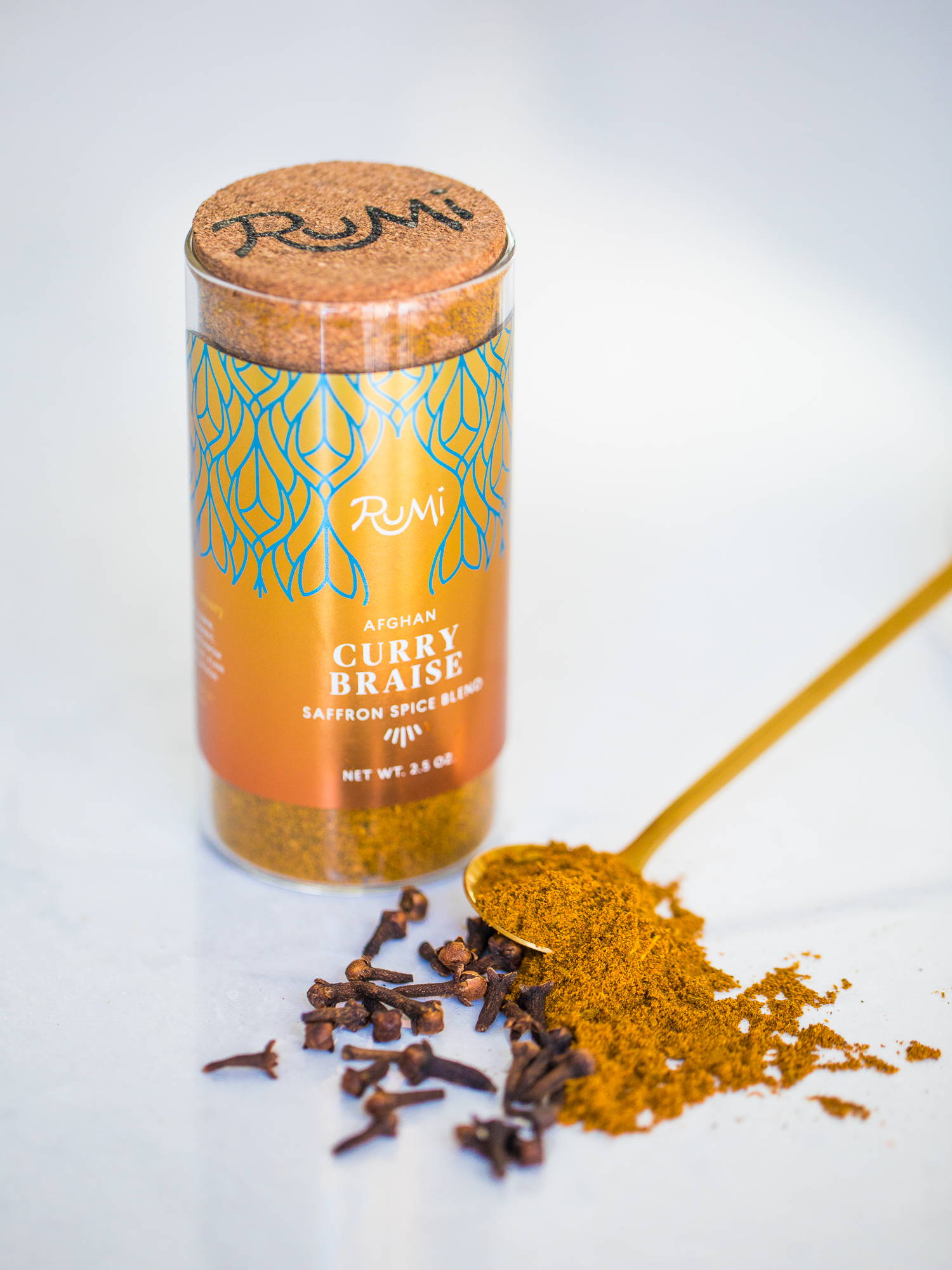 Meet Afghan Curry Braise, our favorite earthy companion to braises, rubs, and more. This blend combines individual Rumi Spices like cumin, coriander, and saffron with even more deep, warming flavors like turmeric, cardamom, and clove. The result is a unique flavor with a mild curry-like quality, with the addition of saffron for a layer of complexity and delicate floral notes.
Don't let the name fool you- this blend is a versatile addition to many different methods and preparations. Use Afghan Curry Braise as a rub for grilled meats like chicken, or combine with vegetables and stock for an easy and warming soup base.
Check out some of our favorite Rumi Spice recipes featuring Afghan Curry Braise
See what our customers have to say about Rumi Spice Afghan Curry Blend:
"Amazingly fragrant savory spice blend great for curries. Savory, complex, potent, and awesome smelling spice blend. Very versatile, you could use this in many different types of dishes."
"Could not recommend Rumi Spice more highly! I've recently become enamored with their Afghan Curry Braise. I use it as a substitute for (or addition to) ras al hanout, garam masala, and other Indian-style curries. I have also started using it as a marinade when making souvlaki."
"High-quality products and great mission… I've been very pleased with the Piquant Chicken and the Curry Braise. Both have wonderful flavors. Their product is definitely high quality for an affordable, fair price."