Perfect Produce Pairings: What to Eat This Winter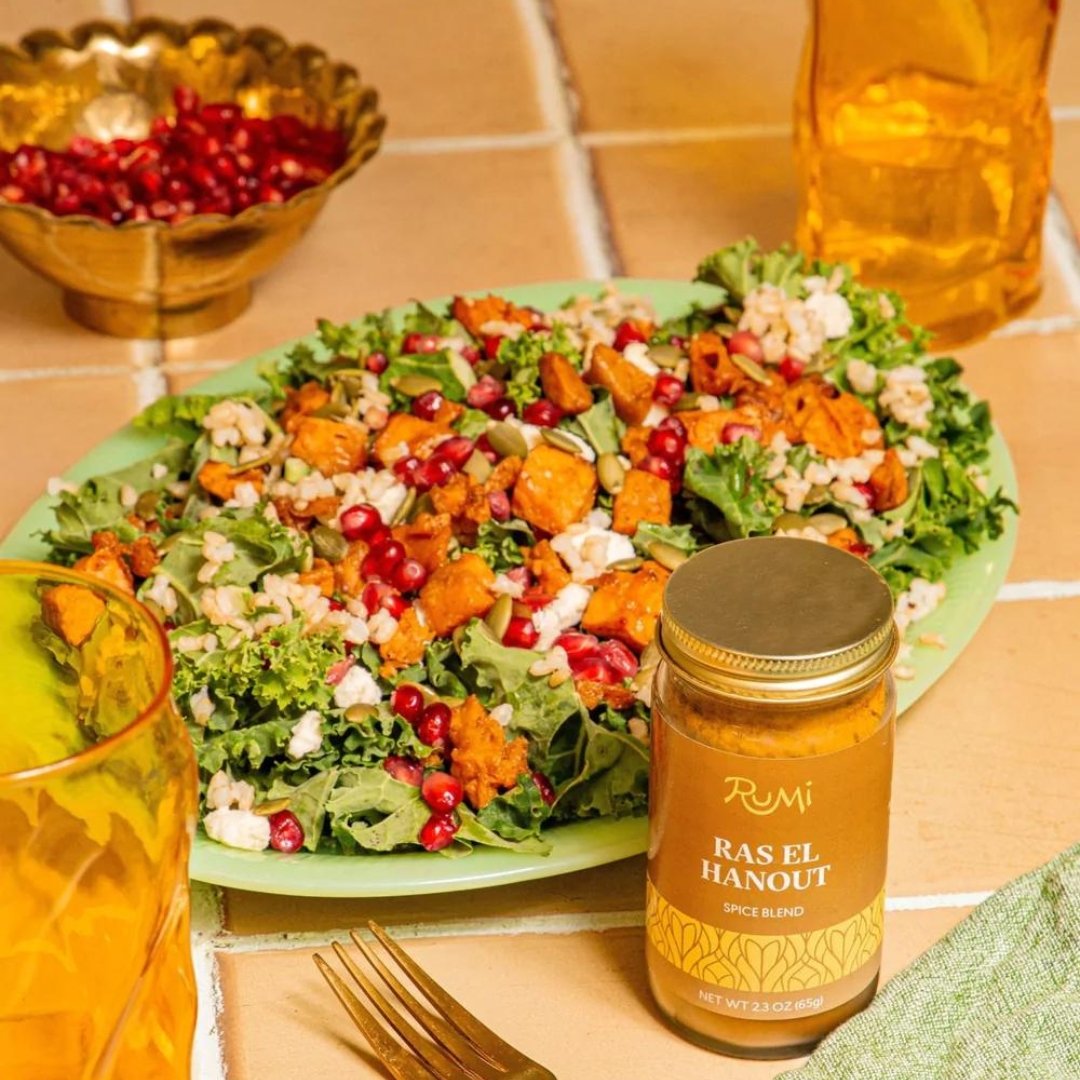 January is the season for new beginnings and, for many, a time to reset those poor holiday eating habits. After months of dining out, Christmas cookies, and celebratory meals, January is the perfect time to get back in the kitchen and begin cooking with fresh, seasonal ingredients. 
In the cooler, darker months, you may find yourself wondering, what produce is seasonal and fresh? Without the large farmer's market stalls drawing you in, it's harder to identify what's in season.
We're here to help break down all that the winter season has to offer. Plus, some delicious recipe ideas that will have you feeling refreshed and ready to take on the new year. 
What's in season in January?
Some of our favorite, versatile produce that's at its peak of ripeness in the cooler winter months include:
How to enjoy this seasonal produce?
Beets
Our favorite way to enjoy beets in by roasting them whole, cutting them into cubes, and tossing in olive oil and a sprinkle of our Seasoned Salt blends. We particularly love roasted beets with our sweet Wild Fennel or citrusy Lemon Dill salts. Enjoy these roasted beets on top of salads or as a flavor-packed side dish. 
To roast your beets:
Remove the stems, drizzle them with olive oil, and season with a pinch of salt. Wrap each beet in a piece of foil, place on a baking sheet, and roast in the oven at 350 degrees until fork tender, about 40-50 minutes. Let cool, then peel off the skin. 
You can also enjoy beets raw, or whipped into dips like this bright Roasted Beet Hummus with our Wild Black Cumin.
Celery
While you can generally find celery in grocery stores all year long, this cool-weather crop is extra flavorful and crisp in the winter months. Celery can be used in soups and stews, alongside roasts, as a garnish in cocktails (like this delicious Paella Bloody Mary), and in fresh salads and slaws. 
This bright and refreshing Dill Seed Cucumber Salad with celery and green apples is the perfect, fresh dish to reset with this new year. We love mixing up a batch at the beginning of the week and keeping it on hand for healthy snacking. 
Parsnips & Turnips
These two root vegetables are hearty, rich, and slightly sweet, usually served roasted or grilled. While they can also be eaten raw, we personally prefer them when cooked to golden brown perfection. 
To bring out the sweet natural flavors in these delicious vegetables, we love cutting them into cubes and tossing them in a simple marinade of olive oil, lemon juice, your favorite spice blend, and salt. Spread them in a single layer on a baking sheet and roast at 450 degrees until golden and crisp around the edges, about 20 minutes. 
For a foolproof marinade, combine: ¼ cup olive oil + 2 Tbsp lemon juice + 1 tsp spice blend + ½ tsp salt
We particularly love sweeter root vegetables when paired with a more earthy, savory spice, like our Southwest Chili Blend, Spicy Harissa, or Wild Black Cumin.
Pears
Move over apples, it's time for pears to take center stage and we couldn't be more excited. This delicious fruit is at its peak of ripeness in the winter months, and in our opinion, there's not much better than a perfectly juicy pear. 
Of course, you can eat them on their own, but we love cooking with pears as well. For a festive, healthier dessert, try these Poached Pears with Saffron from Bon Appetit. Some other favorites include: 
For something on the savory side, this Roasted Pear and Delicata Squash Soup never disappoints. 
Pomegranate
Once you get the tart, juicy seeds (known as arils) out of the pomegranate shell, they make a great addition to both sweet and savory dishes.
For a tip on how to remove the seeds, check out this helpful video. 
We love adding pomegranate seeds to salads or topping roasted vegetables or even meat with a bright pop of tart flavor. Some favorite recipes featuring pomegranates include: 
Pomegranate seeds, like all fruit, also make a great addition to desserts and other sweet dishes. Add these juicy arils to your oatmeal, or yogurt with granola (definitely try out this homemade Baharat granola). Or add a sprinkle on top of your ice cream sundaes or rich Saffron Pudding. 
Citrus
In our opinion, there aren't many dishes that aren't enhanced with a squeeze of fresh citrus. Citrus is in season in the winter, making this tart fruit even more flavorful this time of year. Citrus goes in just about everything, from meat marinades to salad dressings, cocktails, and desserts. Check out a few of our favorite recipes that highlight the bold flavors of tart citrus. 
We hope you enjoy experimenting with all the delicious produce the winter season has to offer.
Happy New Year!