Spice Up Your Stews & More With Ras el Hanout Spice Blend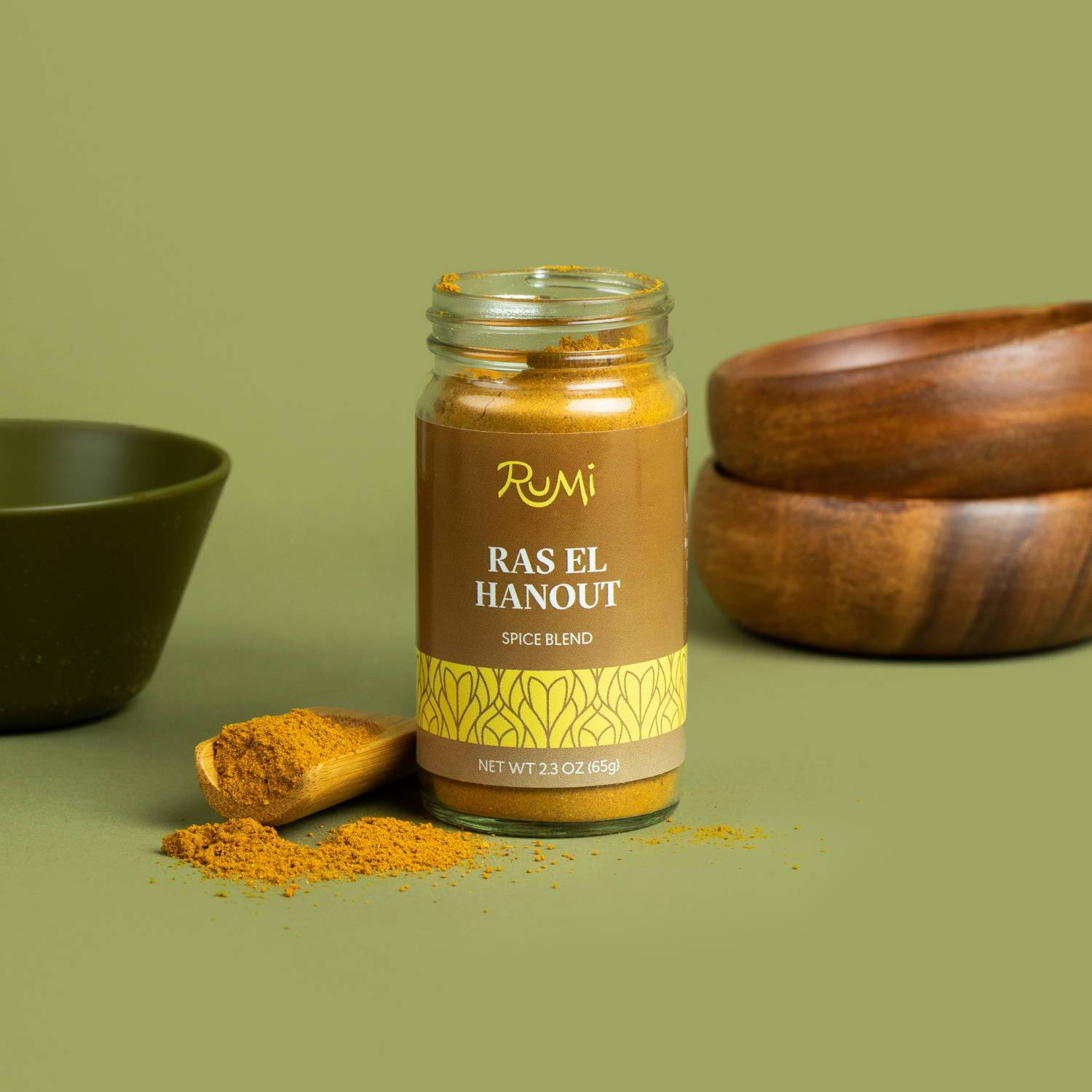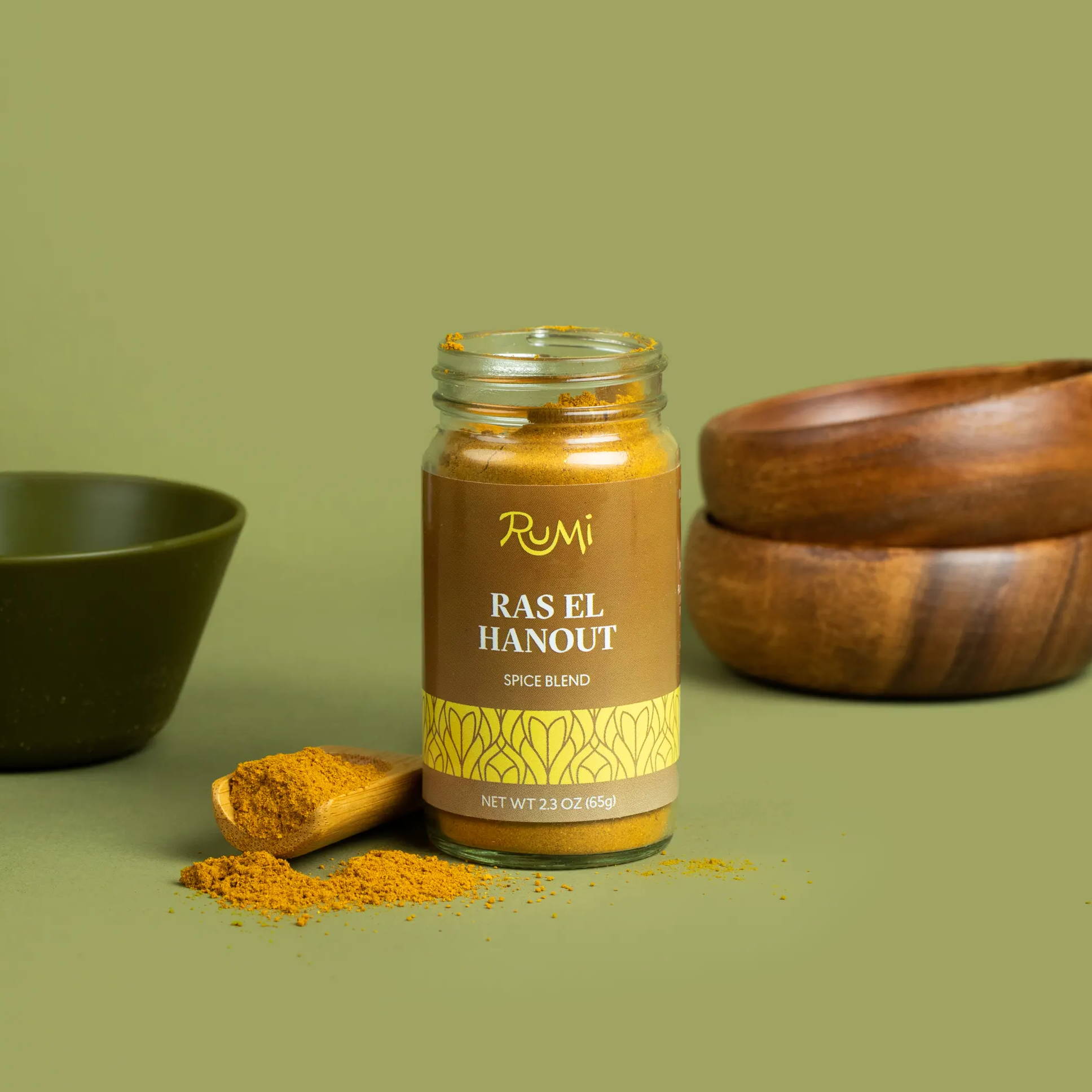 Ras el Hanout (in Arabic, "head of the shop") is a blend ahead of the rest. Traditionally a combination of the best a spice seller has to offer, our Rumi Spice blend is made up of several classic spices, including our signature Rumi saffron threads. You can find ras el hanout in recipes across Northern Africa and the Middle East, most notably in Moroccan, Tunisian and Algerian cuisines.
Our new ras el hanout blend has a warm flavor, thanks to the addition of both Ceylon and Cassia cinnamon varieties, as well as a kick from pepper, clove, and ginger. You'll also find classic Rumi Spices like fennel, cumin and coriander with the addition of turmeric, cardamom, and nutmeg. The result is an earthy, subtly spicy flavor that works well with proteins and stews.
This blend is a mainstay in Tunisian cooking, and is a popular addition to a variety of tajine, or traditional Tunisian stew, recipes. We recommend pairing our ras el hanout spice blend with chicken, but it also works well as a rub for steak and fish. For an added kick to your side dishes and appetizers, you can also add ras el hanout to flavorful dips.
This warm spice blend from North Africa combines Rumi fennel, coriander and cumin with pepper clove, cardamom, Ceylon and Cassia cinnamons, nutmeg, turmeric, and ginger. No salt or additives.
Try Ras el Hanout In Some Of Our Favorite Recipes: