Rumi Spice Exhibits at Good Food Expo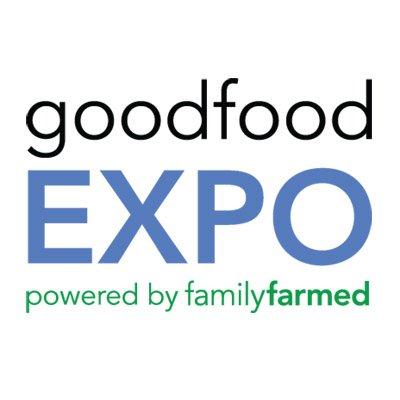 Expo season is well underway! At the start of March, our team had the pleasure of attending and exhibiting at Expo West out in Anaheim, California while most recently our team attended Good Food Expo at UIC.
---
Good Food Expo is a two-day event that brings together, chefs, consumers, DIY-ers, entrepreneurs, expert speakers, farmers, foodies, food producers, investors, policymakers, sellers, trade buyers and wholesalers who are working together to taccelerate the rise of a better food system. What began as a one-day event back in 2004, has now grown over the past 15 years into a nationally significant event connecting members of the Good Food community in Chicago and throughout the Midwest. For two days, community members can enjoy cooking demonstrations from renowned chefs as well as panel discussions and symposiums featuring leading experts from across the Good Food community.
Rumi Spice Saffron
As a Chicago-based company, our team was super excited to be a part of this year's Good Food Expo. Our team was in attendance on both Friday and Saturday where we exhibited our entire collection of products including our Afghan Saffron, Kabul Piquant Blend, Mulling Spice Blend, Paella Spice Blend and our Saffron tea kits.
While in attendance, we met and mingled with some of Chicago's local residents and spoke to them about our family of products and how Rumi Spice is on a mission to give back to the farmers and women of Afghanistan one saffron flower at a time. We even had some time to shoot some brand new content, so be on the lookout for some of our new videos, which should be appearing on our site soon!
What would a food expo be without, well food! Our team had the pleasure of participating in a cooking demonstration Saturday afternoon where our in-house chef whipped up a delicious Saffron Risotto and, for all of those sweet teeth out there, a Saffron Persian Ice Cream. Yum! Looking for culinary inspiration of your own? Check out our arsenal of delicious Rumi Spice recipes.
---
Thank you to everyone who stopped by our booth this past weekend at the Good Food Expo! We loved meeting each and every one of you and hope you will join in our mission to support the people of Afghanistan. We already looking forward to next year. See you all at Good Food Expo 2020!