Rumi's Auction for Earthquake Relief
Join us in this meaningful auction from Tuesday, November 21, to Tuesday, November 28 (Giving Tuesday). Place your bid and be a part of a movement that crafts hope through art. All the pieces in the auction are unique, beautiful pieces made by Afghan refugees.
This is truly the gift that keeps on giving!
You get the beautiful artisan piece
You are supporting Afghan artisan refugees
You are supporting earthquake relief efforts in Afghanistan
Thank you for being a part of this meaningful auction.
This charming Handmade Stuffed Christmas Tree from Asila, an Afghan refugee based in Dallas, is a delightful addition to any holiday decor. The tree is lovingly crafted from a variety of Christmas-themed printed fabrics, all sewn together to create a patchwork of festive cheer. The tree is adorned with playful pom-poms and elegant beads, adding a touch of whimsy and sparkle.

Why is this Stuffed Christmas Tree a perfect gift or a splendid addition to your own home? Its handmade nature means that each tree is unique, imbued with the personal touch and care of its creator, Asila. It's a gift that carries the warmth of human touch, making it far more special than mass-produced items.
View full details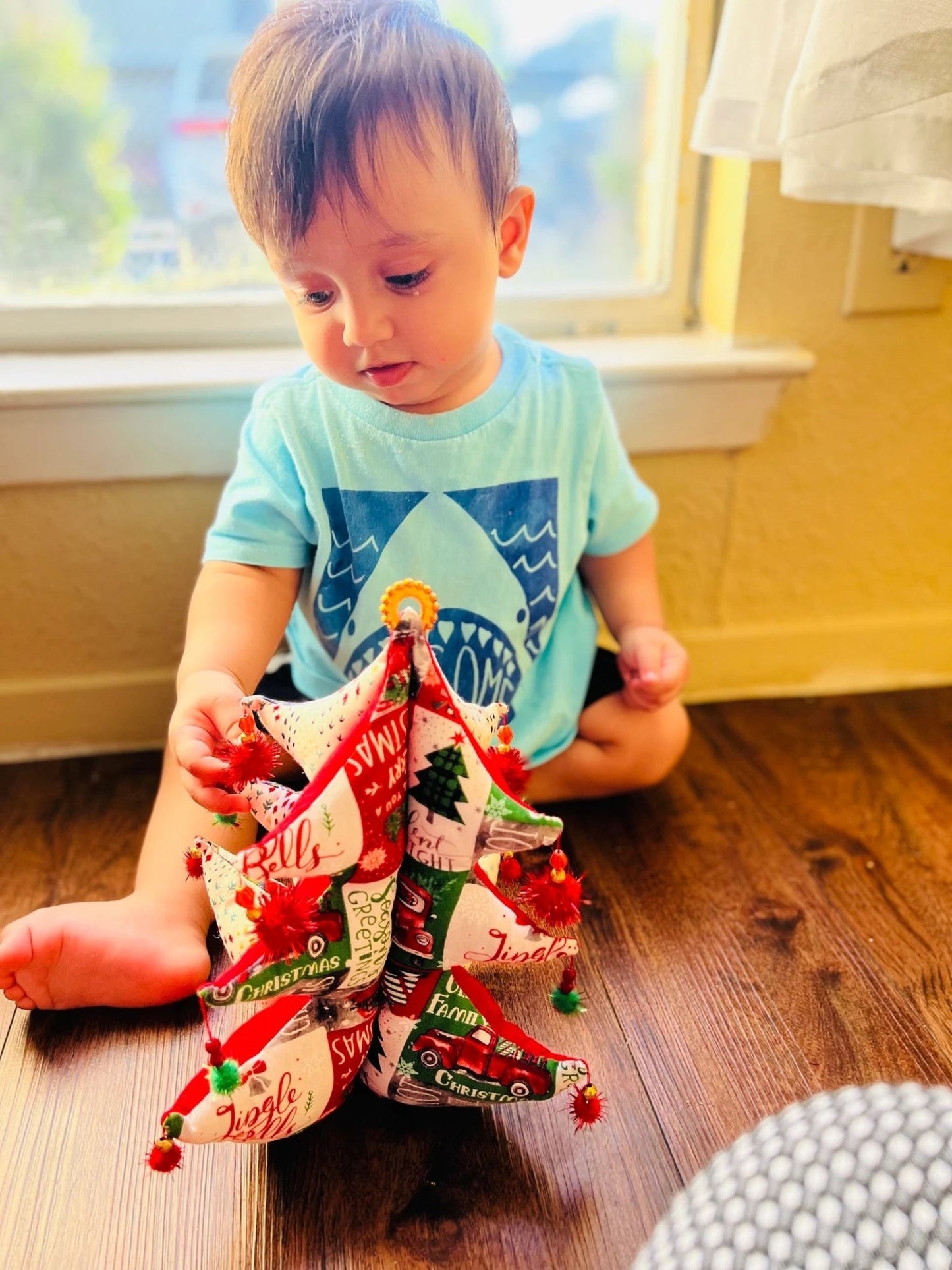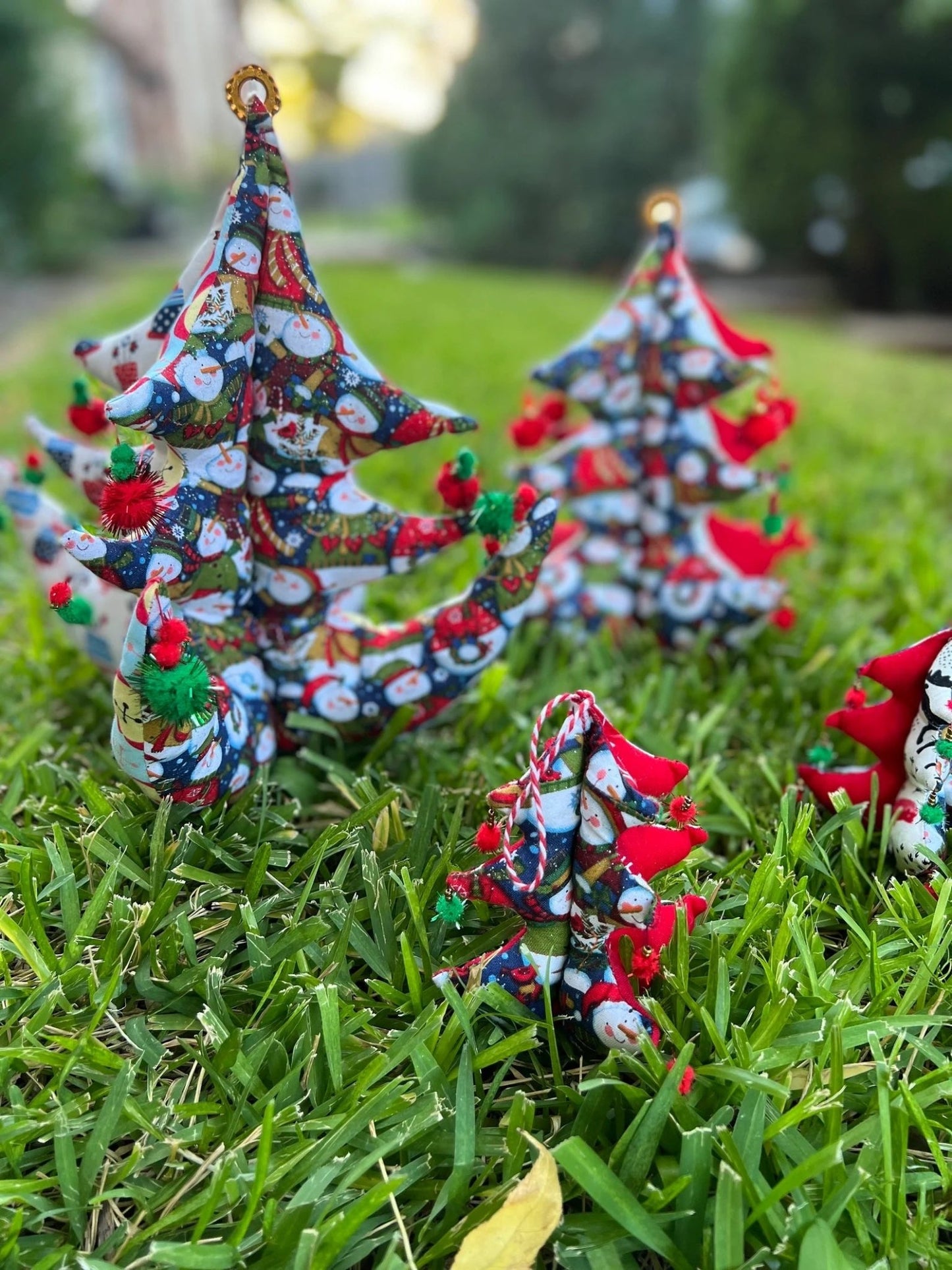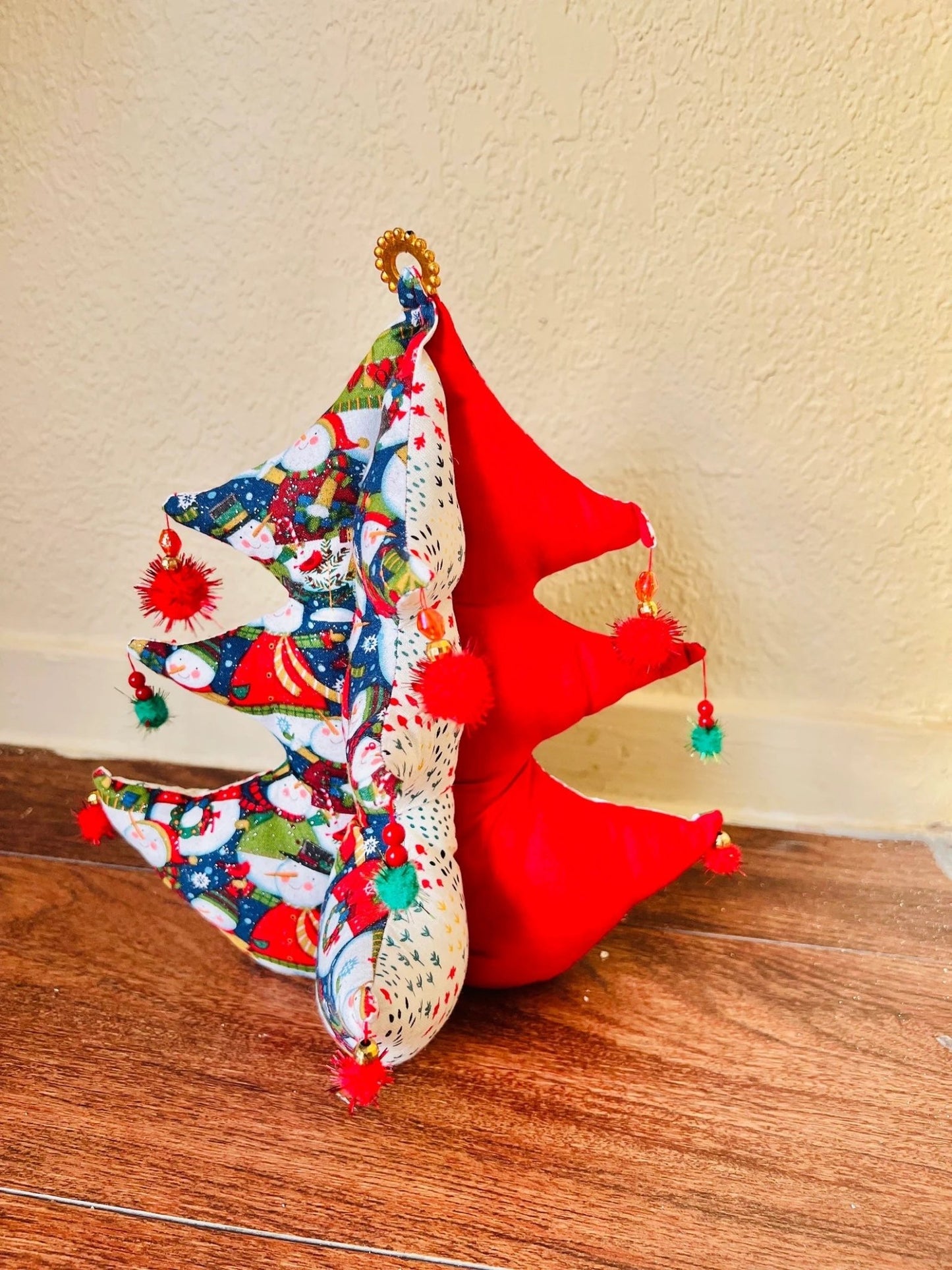 Meet Asila: The Artisan Behind the Christmas Tree
In Afghanistan, Asila earned a Bachelor's degree and dedicated herself to educating both elementary and high school students. Her love for teaching didn't diminish with her relocation to the US; instead, it found new avenues of expression.
In Dallas, she connected with a local community center's ESL class, where her sewing skills were quickly recognized. This led to her teaching private sewing lessons, allowing her to share her expertise and experience the joy of teaching once again.
Asila's inspiration comes from her sister, who remains in Kabul, and from her new friends in the United States who have helped her refine her skills in applique, embroidery, and crochet. Asila has been sewing for thirteen years, a skill she initially learned from her sister, who ran a successful tailoring business in Afghanistan.
Since arriving in the USA, Asila has honed her craft, learning more about American fashion, customer preferences, and advanced sewing techniques.
Crafts for a Cause: Rumi's Earthquake Relief Auction
All proceeds from the auction will go directly towards aiding the earthquake relief efforts in Herat. This includes providing essential aid and support to the families affected by the earthquake.
By participating in the auction, every bid or purchase you make contributes directly to the relief efforts. This is more than just financial support; it's a crucial lifeline for the women and families grappling with the aftermath of the earthquake in Afghanistan.