Rumi's Auction for Earthquake Relief
Join us in this meaningful auction from Tuesday, November 21, to Tuesday, November 28 (Giving Tuesday). Place your bid and be a part of a movement that crafts hope through art. All the pieces in the auction are unique, beautiful pieces made by Afghan refugees.
This is truly the gift that keeps on giving!
You get the beautiful artisan piece
You are supporting Afghan artisan refugees
You are supporting earthquake relief efforts in Afghanistan
Thank you for being a part of this meaningful auction.
This hand-embroidered floral tote is a perfect blend of practicality and artisanal beauty. Made from thick, organic cotton canvas with a luxury brushed, velvety feel, it's both durable and stylish.
The tote is crafted by Bagworks NY, known for their high-quality work including the famous New Yorker tote. The intricate floral embroidery, a hallmark of this piece, adds a touch of elegance and uniqueness, making it stand out in both design and quality.

This tote is not just a carrier; it's a statement of style and sustainability. Ideal for everyday use, it can serve as a shopping bag, a book bag, or a chic accessory for your daily errands. Its organic materials make it an eco-friendly choice for the environmentally conscious.
As a gift, it's perfect for those who appreciate the blend of functionality and unique design, along with a story of resilience and hope behind its creation.
Made by Bibi S. and her daughter-in-law, Afghan refugees living in New Jersey.
View full details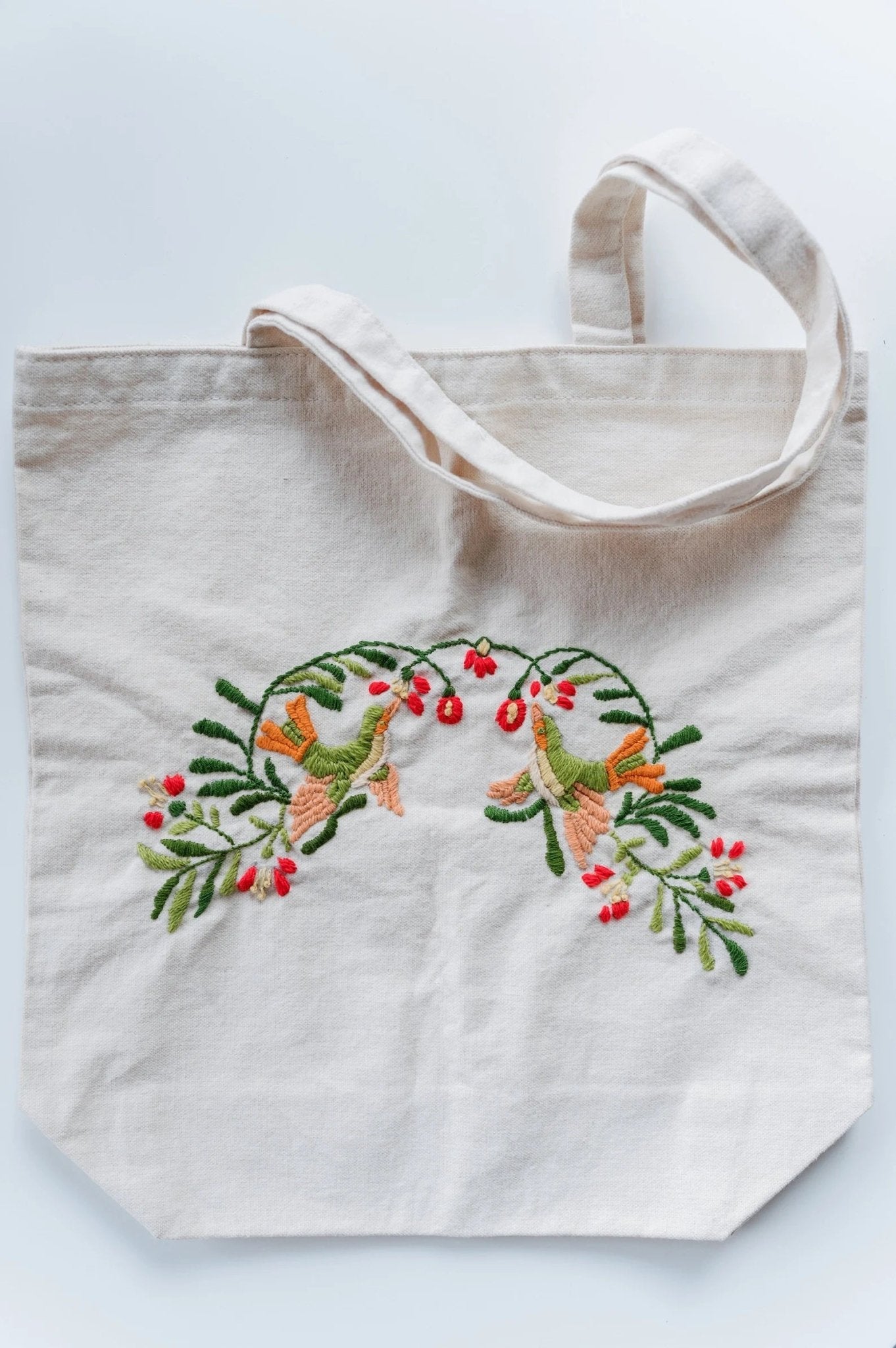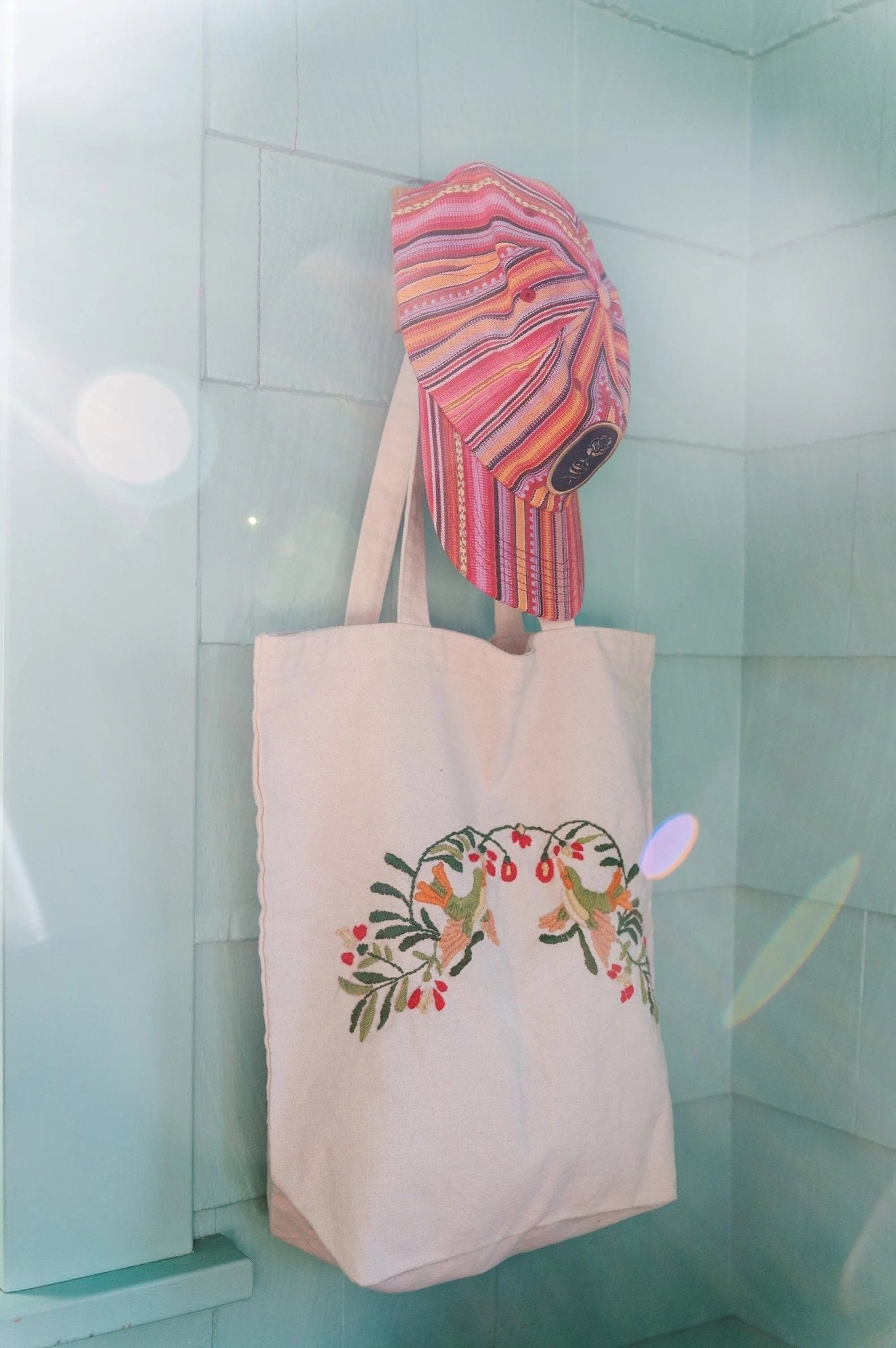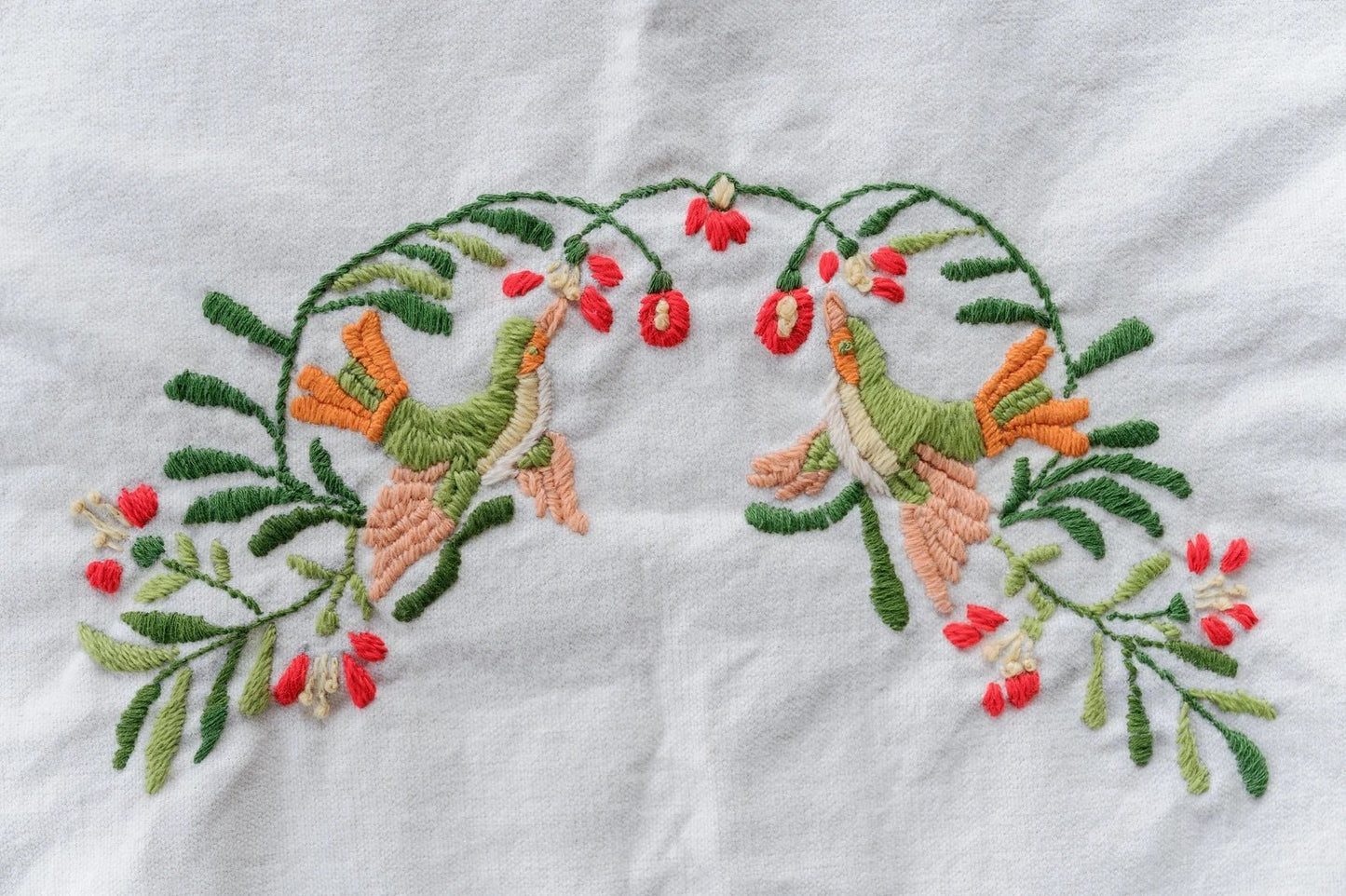 Meet the Artisans behind the bag
Bibi S., her daughter, and daughter-in-law all work together to create one-of-a-kind embroidery. They call themselves the Zala Collective. The name 'Zala', meaning brightness in Pashto, reflects their optimism and hope for a bright future despite the hardships they've endured.
As Afghan refugees now residing in Jersey City, NJ, they have faced significant challenges, including time in a refugee camp and a transitional period in a hotel before settling into their new home.
Bibi S., a mother of eight and a new grandmother, leads this family business. The tote was embroidered by Bibi S.'s daughter-in-law, a new mother herself, who skillfully balances her craft with caring for her infant daughter.
The family's journey from Afghanistan to the USA, their passion for embroidery, and their commitment to keeping their cultural traditions alive while adapting to a new life are woven into every piece they create.
Crafts for a Cause: Rumi's Earthquake Relief Auction
All proceeds from the auction will go directly towards aiding the earthquake relief efforts in Herat. This includes providing essential aid and support to the families affected by the earthquake.
By participating in the auction, every bid or purchase you make contributes directly to the relief efforts. This is more than just financial support; it's a crucial lifeline for the women and families grappling with the aftermath of the earthquake in Afghanistan.