Rumi's Auction for Earthquake Relief
Join us in this meaningful auction from Tuesday, November 21, to Tuesday, November 28 (Giving Tuesday). Place your bid and be a part of a movement that crafts hope through art. All the pieces in the auction are unique, beautiful pieces made by Afghan refugees.
This is truly the gift that keeps on giving!
You get the beautiful artisan piece
You are supporting Afghan artisan refugees
You are supporting earthquake relief efforts in Afghanistan
Thank you for being a part of this meaningful auction.
Handcrafted with Love and Precision:  
Discover the unique blend of tradition and creativity with these Handmade Aprons, crafted meticulously by the skilled hands of Masooda, an Afghan refugee now residing in Dallas, Texas.
Each apron reflects the rich heritage of Afghan embroidery, an art form revived from the brink of extinction.
Dimensions & Craftsmanship:
Adult Apron: Length - 29 inches, Width - 25 inches
Kids Apron: Length - 23 inches, Width - 19 inches
Time Invested: Approximately 3 hours per apron
Special Feature: Exquisite embroidery that adds a touch of Afghan tradition
These aprons aren't just kitchen accessories; they are a story of resilience and revival, making them perfect as thoughtful gifts for yourself, hosts, friends, or family.
View full details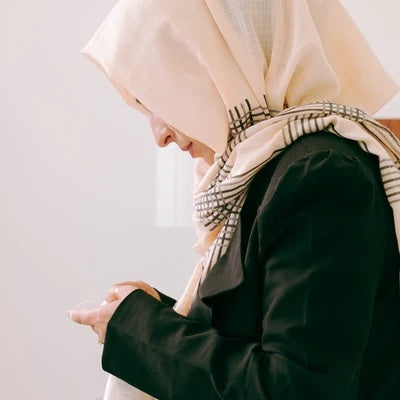 Meet Masooda: The Artisan Behind the Apron
A mother of six and a passionate crafter, she carries the legacy of her homeland through her embroidery and crochet work. Taught by her mother, Masooda's skills are a testament to the enduring spirit of Afghan culture. Masooda currently resides in Dallas, Texas.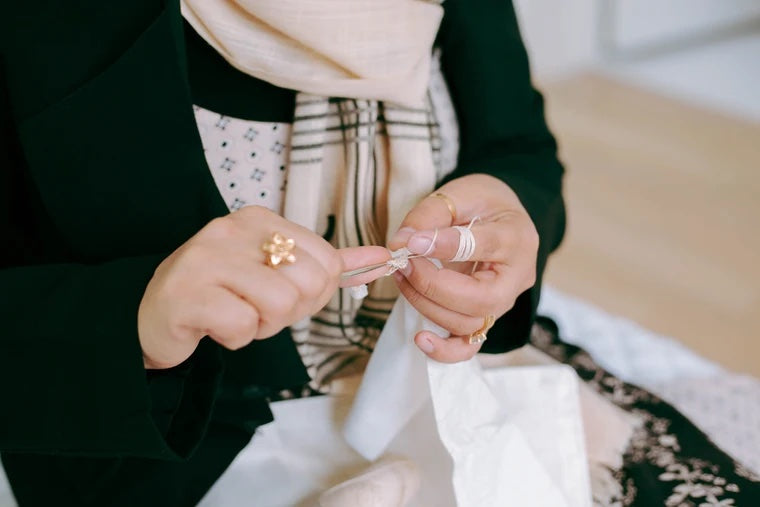 Words from Masooda
"My mother taught me to sew many years ago and I also practice embroidery and crochet. My mother and my family have always been an inspiration to me. It's been my dream to own a small business. When I am not crafting, I am working towards getting my GED, taking ESL classes, and caring for my family. Thank you for your support and I do hope you enjoy my designs."
Crafts for a Cause: Rumi's Earthquake Relief Auction
All proceeds from the auction will go directly towards aiding the earthquake relief efforts in Herat. This includes providing essential aid and support to the families affected by the earthquake.
By participating in the auction, every bid or purchase you make contributes directly to the relief efforts. This is more than just financial support; it's a crucial lifeline for the women and families grappling with the aftermath of the earthquake in Afghanistan.