Product image 1
Product image 2
Product image 3
Product image 4
Product image 5
The Trending Flavors Gift Set includes four globally-inspired spice blends selected for their bold flavor and versatile uses. This is an excellent gift for the adventurous home cook. They will be delighted and challenged with crafting classic dishes, experiencing emerging world cuisines, and wowing their friends with their new grilling spices.

The Trending Flavors Gift Set includes:
Our

Ethiopian Berbere Spice Blend

encompasses the beautiful and distinctive flavor of Ethiopian and Eritrean cooking. Experience cooking with berbere before seeing it on restaurant menus - try this delicious

Spiced Chocolate Bark

recipe.

Our

Sweet & Smoky Paella Blend

is reminiscent of the Spanish coastline. Perfect to pair with fresh seafood and long grain rice in a paella or to use as a meat rub with sumptuous flavor. Also - excellent in a

Bloody Mary

.

Our

Persian Gulf Baharat

, an all-purpose Middle Eastern spice, adds a sweet and savory touch to any dish. The warm spice profile of our Baharat means it can go from glazed

lamb kabobs

,

burgers

, and spiced

eggplants

.

Our

Kabul Piquant Chicken

is fruity, zesty, citrusy, and particularly interesting for sweet dishes. This complex blend will surprise you upon the first scent. Its unique mix of ingredients makes it a versatile spice for everything from grilled chicken to roasted

cauliflower

.

Four recipe cards containing two recipes to use with each spice blend.

Packaged - gift-ready - in a beautiful gift box.
All of our spices are salt-free and packaged by hand to ensure maximum quality and freshness. Packaged in glass - BPA free.
Our Mission
Rumi brings flavorful, ethically sourced and socially responsible spices from Afghanistan to our customers while catalyzing sustainable rural economic development in Afghanistan and providing countless jobs to Afghan farmers and women who harvest and process the spices.
We are a public benefit corporation and are committed to empowering Afghan women and bolstering the country's economy. Rumi reinvests back into agricultural and manufacturing infrastructure.
Connecting Afghanistan
Rumi began with a mission to cultivate peace in Afghanistan. Over 80% of the Afghan population is reliant on the rural agricultural economy. The success of the spice industry not only helps farmers and the women providing direct labor, it can touch every member of the village we work in. We have seen output from our existing partners double and triple, while new farmers have asked to join our network.

Connecting Afghan farmers with the global market is key to unlocking the economic potential of Afghanistan. By building demand for Afghan agricultural products and creating a global supply chain, we can directly impact the economic development of the country. 
With hot, dry winds over semi-arid lands, Afghanistan's growing region is ideal for growing saffron and other artisanal spices. For example, in 2015, 2016, 2017, and 2018, the International Taste and Quality Institute of Brussels awarded Afghan saffron first place out of 30 competing regions.
Rumi saffron is tested in accordance with ISO (International Standards Organization) protocol 3632 and surpasses the highest standards for Category 1 saffron by over 25%. Our test results show that our farmers are producing some of the world's best saffron.
Our Founding
Rumi's founders were a team of military veterans who served in Afghanistan with the US Army. They developed our strong Afghan networks and on-the-ground understanding of how business is conducted. With this knowledge, we built the critical relationships, partnerships, and organizational infrastructure necessary to operate within and out of Afghanistan.
Our competitive advantage is our ability to navigate the Afghan business landscape, which is built on trusted relationships.
Proud B Corp
We are proud to announce that Rumi has earned certification as a B Corporation, a testament to the company's commitment to social and environmental ethics, transparency and accountability.
From day one, Rumi was laser-focused on the "why" of our work. Mission and purpose are at the core of everything we do—economically empowering Afghan farmers, inspiring Afghan women through direct wages, and building out Afghanistan's agricultural infrastructure.
Now we join a global community of 1,500 other Certified B Corporations in over 120 industries and 40 countries with 1 unifying goal – to redefine success in business.
As a B Corp, we promise to meet the highest standards of social and environmental performance, transparency and accountability and aspire to use the power of business to solve social and environmental problems.
Reviews
Customer Reviews
02/09/2021
Anonymous

United States
I recommend this product
Amazing quality and flavor profiles!
We've really enjoyed trying these new-to-us flavor profiles. I love opening the jars to catch a bit of the aromas, all of which feeling warm and lovely. Highly recommend to elevate or diversify your pandemic cooking!
02/09/2021
Anonymous

United States
Love the Simplicity!
These spice blends make it simple to try new recipes or add a flavorful twist to your favorites. The online recipes are a tremendous resource for creative ideas. Would make a lovely gift for anyone.
Thank you so much for sharing your delicious photos! We're so happy to hear you enjoyed our recipe collection. Your support is appreciated.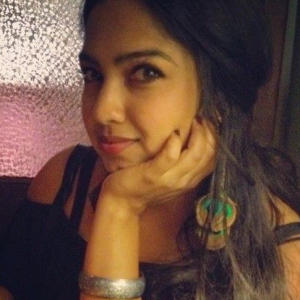 KS
12/27/2020
Karima S.

United States
Perfect Gift with Greater Cause
Excellent service and delivery! The spice set was in a lovely box with recipes enclosed. The best part is Rumi Spice is a solid company with a broader mission. Will definitely order again!
Thank you for your support!