Discover This Rumi-Approved Viral TikTok Recipe, Plus More Of Our Favorite Dips To Enjoy Anytime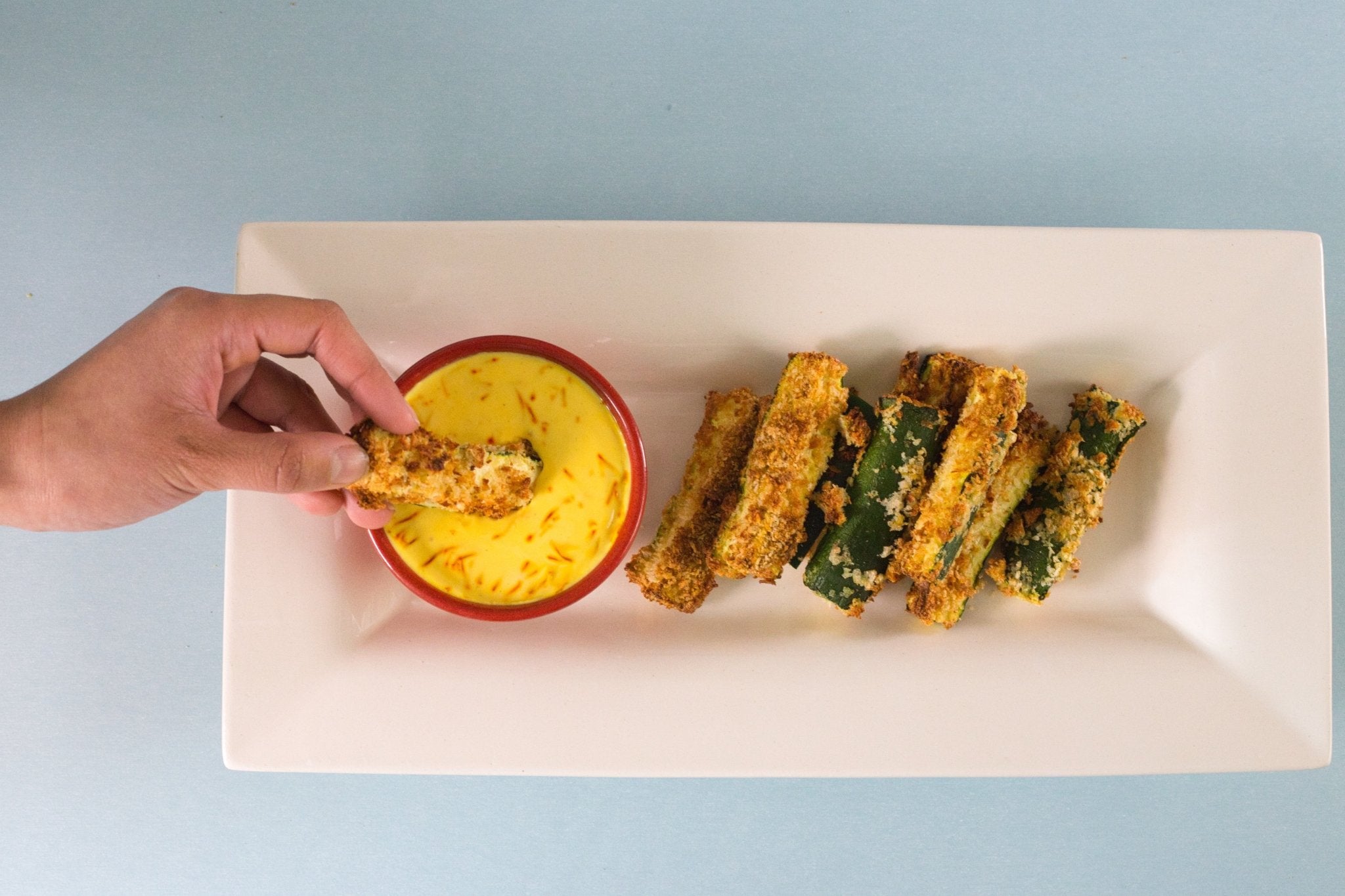 Let's face it- when it comes to chips, crudité, or even chicken nuggets, we could ALWAYS use more dip. Flavorful dips are on the rise, with popular TikTok and internet stars raving over their new favorite way to enjoy snack time (or even a full-fledged meal). The days of reserving dips for parties and events are over. Here are four ways to introduce dips into your life, flying solo or with a crowd.
1. Make a breakfast dip
Running out the door? Or just running out of time before your first meeting? Dips can be breakfast too! Mix together Greek yogurt, honey and your favorite spices- we love saffron or cinnamon!- and snack with some fresh fruit or graham crackers for an easy morning bite. 
2. Meal prep a lunch platter
Use work from home to your advantage and meal prep some dips for the week. Choose two or three of your favorite dip recipes and keep them in the fridge for the start of your workweek. Grill up some pita for a simple snack, or serve a few dollops of dip over a bowl of greens and grains for a super flavorful and nutritious meal, without the delivery fee or the major cook time. Feeling extra hungry? Put together a traditional mezze platter by combining a few different dips, vegetables, and protein of your choice. Whether you're between Zoom calls or working on a load of laundry, you'll always have a delicious lunch or snack ready and waiting.  
3. Sweeten things up
Why should savory have all the fun? Dessert dips are an easy way to impress and introduce fun to your evening sweet tooth. If you're craving something quick, whip up an easy Saffron caramel sauce and slice up some fruit- we love tart Granny Smith apples. 
4. The OG 
Let's not forget about some of our favorite dip occasions- dips make an accessible and flavorful way to entertain guests, or grab a quick and delicious snack with minimal prep time. For a fun take on entertaining, plan a Dip Party: invite all of your guests to bring a signature dip (or assign each a theme if you want to diversify the flavors), lay out a festive tablecloth and some crispy snacks, and sample a bite from every bowl! 
Rumi Spice Recipes: Check Out Our Favorite Dips!
We've already told you dips are on the rise- get started adding dips to your day with a few of our favorite Rumi-approved recipes. 
You may have seen this recipe taking the internet by storm. Combining chopped carrots with big flavors like cumin, harissa, ginger, and sumac, this delicious take on a lunchtime dip is as healthful as it is packed with flavor. 
Don't let this versatile dip fool you- it's as easy as it is flavorful. Saffron imparts its golden hue and complex floral flavor, combined with garlic and lemon for acidity. The result is a creamy, tart topping that you can serve with crudité or over your favorite grilled recipes. 
Discover more Rumi Spices to get started making dips: