The Bounty of Afghanistan's Land
Afghanistan is a treasure trove of natural resources, from the towering peaks of the Hindu Kush mountains to the sweeping drylands surrounding Herat. Among its riches, one stands out: its spices.
The hot, dry winds and semi-arid landscapes create an environment that is nothing short of perfect for growing saffron and other artisanal spices.
When we first embarked on our journey with Rumi Spice, we discovered that Afghan saffron was not just any saffron. Afghan saffron has been rated best in the world for 8 years running (as of 2023).
With the highest crocin levels of any saffron in the world, it boasts a deep red hue, high antioxidant properties, and an exceptionally potent flavor.
This is a testament to Afghanistan's unique climate, which nurtures and enriches every saffron crocus that grows on its soil.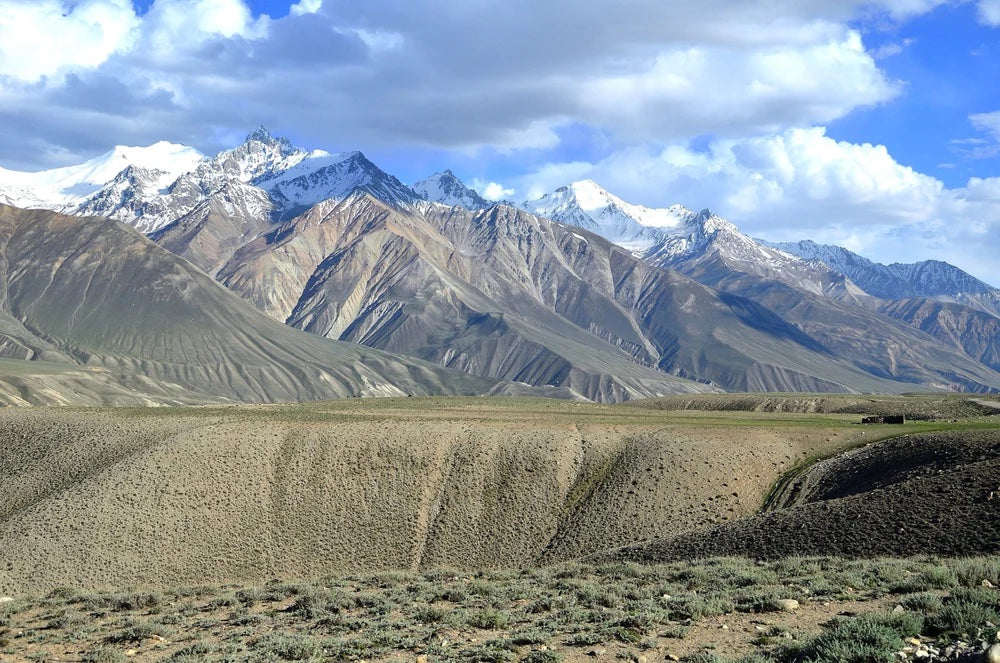 Wild Foraged: Nature's Best
Beyond saffron, we offer a range of spices that are wild foraged - a testament to their purity and connection to the land.
Our whole spices, including fennel, dill, coriander, and the unique wild black cumin, are all gathered from the wild. These spices are never subjected to pesticides; they grow as nature intended, drawing nutrients from the rich, untainted Afghan soil.
Moreover, our partnership with Afghan women, skilled in traditional foraging techniques, ensures that these spices are gathered with care, knowledge, and respect for the land. Their expertise is invaluable, and by paying them direct wages, we empower them, preserving traditional practices and fostering community development.
Wild foraging ensures that you're getting spices that are:
Better than organic

Wild foraging doesn't rely on agricultural interventions like irrigation, pesticides, or fertilizers.

The way nature intended

No herbicides or pesticides are used in the farming or processes of these spices - only land, water, and seeds.

Grown in Rich Soil

Afghanistan's diverse climate and rich soil set our spices apart, giving them a distinct flavor profile.

Foraged with Traditional Methods

By supporting wild foraged products, you help in preserving cultural heritage and traditional foraging techniques

Aligned with Holistic Health

Our wild foraged spices support your health, the planet's health, and the health of Afghan communities.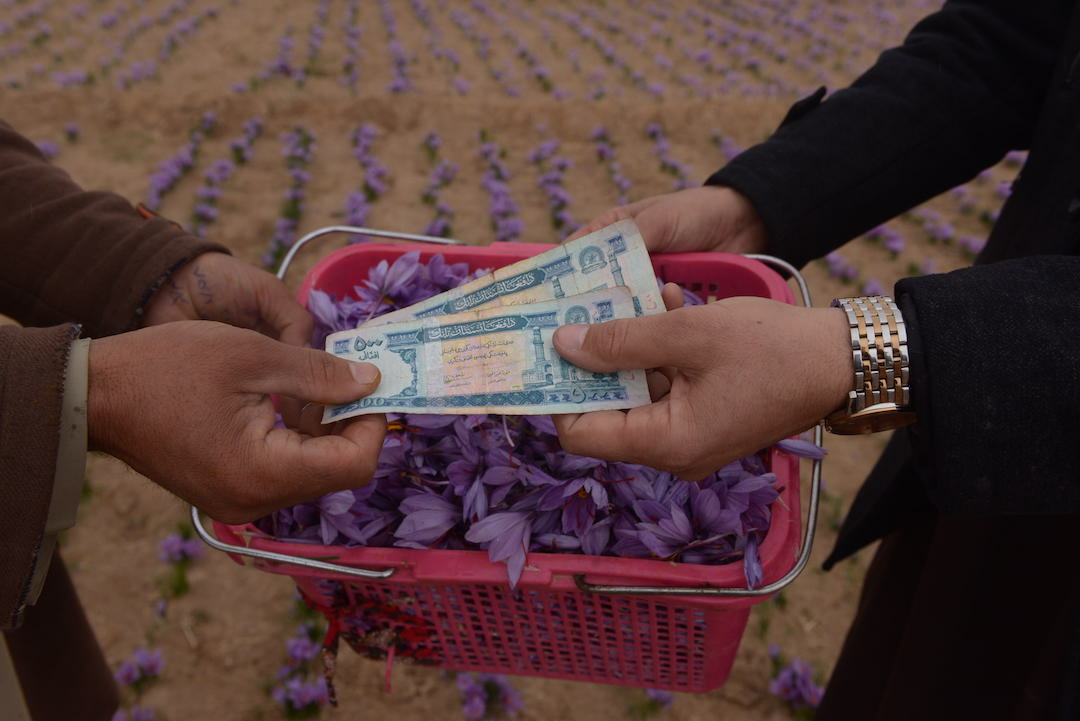 The Potential of Afghanistan
Over 80% of the Afghan population relies on the rural agricultural economy. The spice industry's success has a ripple effect, touching every community member. We've witnessed our partner farmers double and even triple their output, while new farmers eagerly join our network, seeing the tangible benefits of our collaboration.
By connecting Afghan farmers with the global market, we're unlocking Afghanistan's vast economic potential. This direct trade impacts the country's economic development, fostering growth, stability, and hope for a brighter future.
The People of Afghanistan
Despite facing decades of conflict and challenges, the Afghan people remain hopeful, welcoming, and fiercely proud of their heritage. Their warmth is palpable, from the farmer tending to his saffron fields to the artisans crafting intricate designs, each person has a story of perseverance and hope.

It's this unwavering spirit that drives us at Rumi Spice. By partnering with these incredible individuals, we're not just sourcing the finest spices but also building bridges of understanding, respect, and mutual growth.

The people of Afghanistan are not just our partners; they are the embodiment of why our mission is so vital. Time and again, the Afghan people have opened their homes to us, treating us as honored guests.

These experiences have left an indelible mark on our hearts and have shaped the very core of Rumi Spice. It's more than just a business endeavor for us; it's a promise. A promise to stand by the Afghan people, to support them, and to ensure that their unwavering faith in us is never in vain.

We are committed to empowering them, to creating sustainable livelihoods, and to honoring the deep bond we've forged together.
Join Us on This Flavorful Journey
Every pinch of spice you use from Rumi is a step towards a brighter future for Afghanistan. Together, we can taste change and make a lasting impact.
Experience the vibrant flavors of Afghanistan. With Rumi's ethically sourced spices, every dish has a deeper story.

Shop

Join our email newsletter to stay updated on our mission's progress, hear the latest heartwarming stories from Afghanistan, discover delectable recipes, and so much more.

Newsletter