5 Ways to Elevate Your Valentine's Day Dinner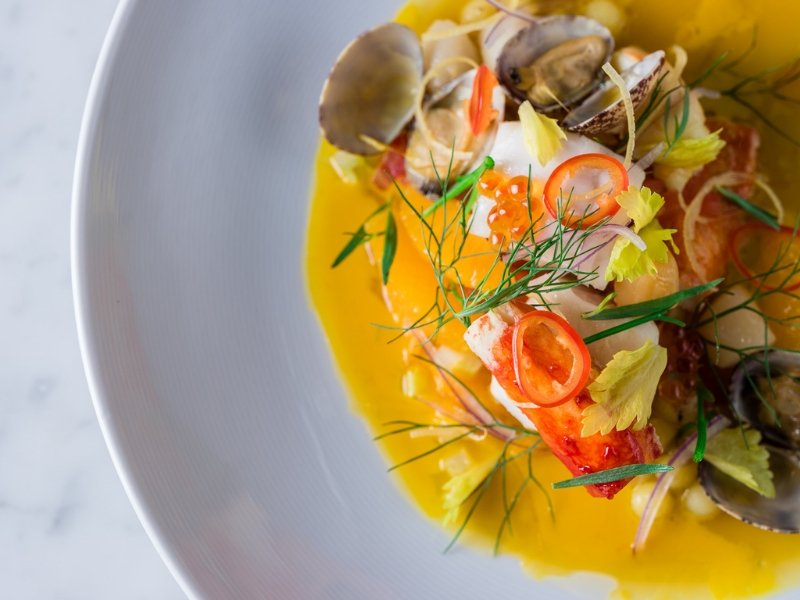 Valentine's Day is just around the corner. A sweet and thoughtful way to show that special someone you care, is to craft a homemade dinner from the heart.
If you're looking for ways to elevate your at-home dinner plans, we've come up with five ways to spice up your Valentine's Day dinner to make it a night your valentine will cherish forever:
#1 Serve a Sweet AND Savory Appetizer
Prepare your palette for dinner and dessert by serving up an appetizer that balances both savory and sweet flavors.
We love this recipe for Blistered Balsamic Concord Grapes by Salt & Wind:
Preheat oven to 375F degrees 
On a lined baking sheet, combine 1 lb concord grapes, 1 tablespoon olive oil, and 2 tablespoons fresh thyme
Roast grapes in the oven for about 15 minutes or until grapes have collapsed and split
Season with a dash of sea salt, black pepper, and aged balsamic before serving
Serve alongside your favorite cheese and crackers
(Photo by Salt & Wind)
#2 Go Italian With Your Main Course
Italian food is a delicious way to signal romance. Wow your date (and their taste buds) with this recipe for Saffron Pasta Cooked Risotto-style.
Pair it with a simple arugula salad drizzled in sea salt and olive oil, and your home will feel like a 5-star restaurant. Check out the recipe for Saffron Pasta cooked Risotto-style here.
#3 Indulge With Dessert
Nothing says Valentine's Day more than indulgent sweets.
Close your meal with an elevated take on a classic: Saffron Cream Cheese Brownies. The decadent chocolate pairs all too well with the saffron's floral notes and the cream cheese is the glue that binds it all together.
Cut the brownies into squares and serve them with a scoop of creamy vanilla ice cream on top.
Try the recipe for Saffron Cream Cheese Brownies here.
#4 Ditch The Wine, Opt For Cocktails
Wine is a staple dinner beverage, but we suggest going the cocktail route if you are feeling creative. Cocktails can be as straightforward or as extravagant as you desire, but don't worry if you're not an experienced bartender. (Remove the alcohol and make it a mocktail)
To elevate a simple cocktail recipe, use a Saffron Simple Syrup as your flavor base. You can also drizzle the simple syrup on a plate of cheese and crackers! Check out our list of cocktail recipes here.

#5 Transform The Room With Candles
Candlelight is a warm and cozy way to set the mood for Valentine's dinner. Candles provide just enough lighting for you to focus on the meal and one another while also dulling your focus on any distractions around you. 
Place a candle or two directly in the middle of your dinner table and watch the room's ambiance transform from familiar to intimate and relaxing.
Is your partner a saffron fanatic? Try this saffron-scented candle from Second City Candles to fill the air with hints of ginger, saffron, cardamom, and sandalwood.

(Photo by Epicurious)
---
Follow our suggestions and we are sure your Valentine's Day dinner plans will be the most thoughtful gift they will receive all year.