Rumi Spice: Where Flavor Meets Purpose
The Rumi Spice Story
By Keith Alaniz, Co-Founder and CEO
In a culinary landscape often filled with compromise, Rumi Spice stands as a beacon for those who seek more—more flavor, more impact, more connection.
Founded by veterans, we're on a mission to introduce you to the unparalleled spices of Afghanistan while making a meaningful difference in the lives of its people.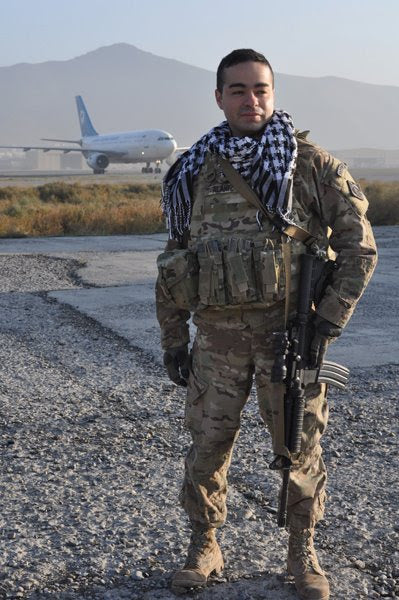 A Promise Made in Afghanistan
During my military service in Afghanistan, I learned that the primary key to lasting peace is a sustainable economy. I knew I wanted to contribute in a big way to creating economic stability in Afghanistan, but I didn't know how.
Then I met a local farmer with a dilemma: an abundance of high-quality saffron but no where to sell it. A call to my friend and co-founder, Kim Jung, set the wheels in motion. We bought Haji Yosef's saffron, brought it to America, and introduced it to Michelin-star chefs. The response was overwhelming, and Rumi Spice was born!
What makes me so commited to Rumi Spice is the memory of countless Afghans who risked their lives and their families' safety to protect me. Their homes became sanctuaries where I was treated with honor.
It pains me to see political leaders easily forsake these kind and brave souls. For the 10,000 livelihoods we support through Rumi Spice, walking away isn't an option. To me, standing by them isn't a burden but an honor.
Rumi Spice is my promise to the people of Afghanistan, and it's a privilege I cherish every day.
Amazing things come from Afghanistan
Afghanistan's unique climate nurtures saffron with the highest crocin levels globally, promising unparalleled flavor, color, and health benefits.
Our saffron is more than a spice; it's a testament to the richness of Afghan soil and the resilience of its people.
Beyond saffron, Rumi Spice is proud to offer a variety of wild foraged spices, including fennel, dill, coriander, and the unique wild black cumin. These spices, untouched by pesticides, grow naturally, drawing from the nutrient-rich Afghan soil.
Our partnership with local women, skilled in traditional foraging techniques, ensures these spices are collected with utmost care and respect for the land, supporting community development and preserving cultural practices.
The Rumi Spice Difference
When you choose Rumi Spice, you become an ambassador for change. You're not just a consumer; you're a conscious individual contributing to global sustainability, women's empowerment, and ethical consumerism.
Women's Empowerment

Feel good about supporting a brand that empowers Afghan women

Purity Guaranteed

Non-GMO, additive-free spices you can trust

Directly Sourced

Your purchase supports sustainable farming and ethical sourcing.

Unique Blends

Discover flavors you won't find in generic brands.

Health Benefits

Pure spices loaded with antioxidants and nutrients.

Global Community

Feel connected to flavors and purpose that transcends borders.
Join Us on This Flavorful Journey
Rumi Spice is not just about spices; it's about a promise to the Afghan people and a commitment to you, our customer. We invite you to be part of this enriching journey. Let's spice up our dishes and lives!
-Keith Alaniz
Founder, Rumi Spice
P.S. Interested in hearing more details of the Rumi Spice origin story?
Join our newsletter where I share the true riveting story of how Rumi Spice began. I have to keep this story only for our newsletter subscribers because it may or may not divulge the secrets of how I repeatedly snuck off the military base and various other shenanigans…