Warm Up This Season With These Three Out-Of-The-Box Ideas For Cooking With Mulling Spice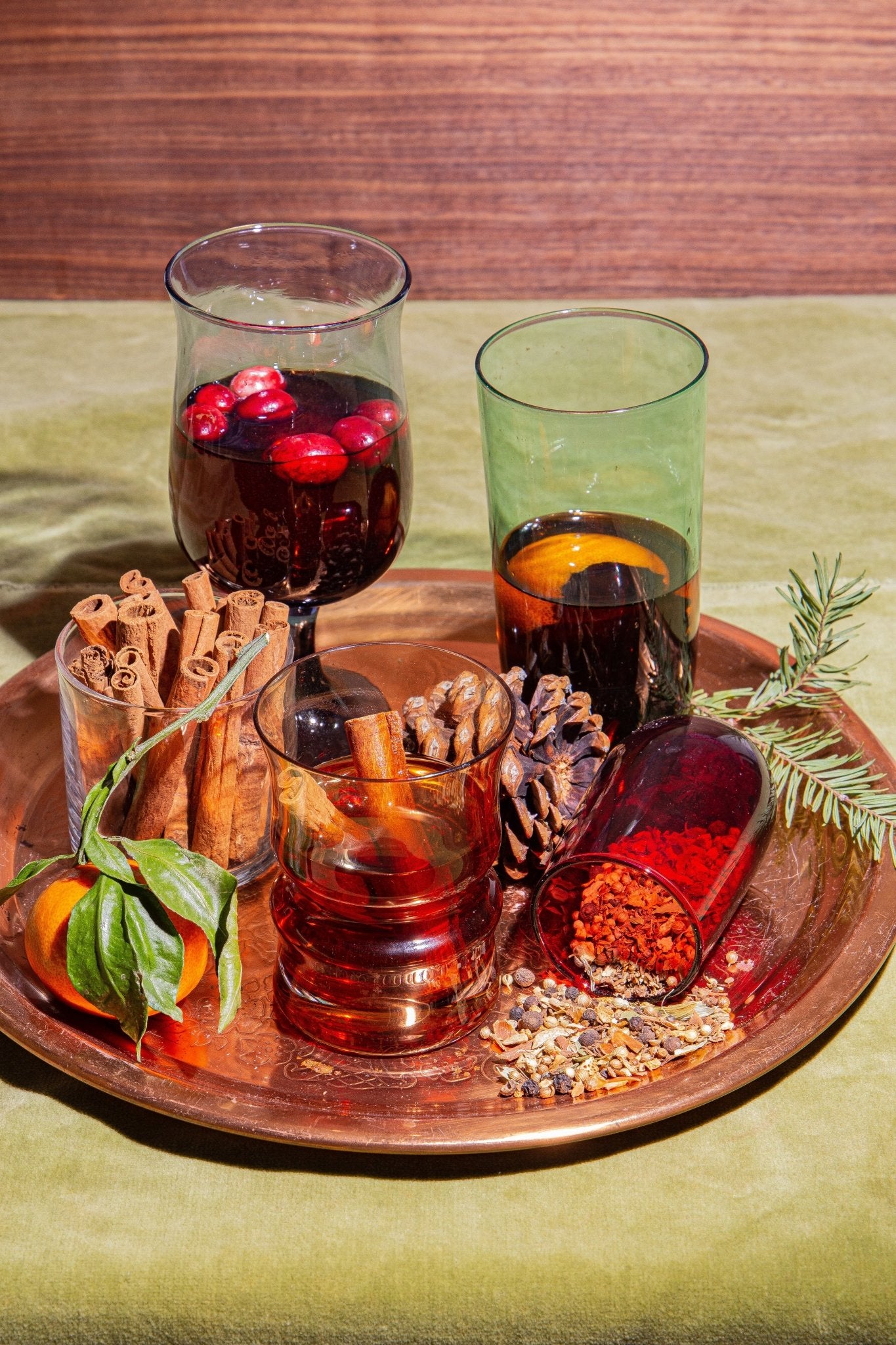 Whether you're experiencing a cold front or if you've chosen to ride out this winter somewhere warm, this time of year undoubtedly gives off cozy vibes. Our favorite way to embrace the cozy is to incorporate more rich and warming  flavors into our kitchen, like cinnamon, ginger, and clove -all ingredients that make up our Mulling Spice blend. Rest assured, these spices aren't reserved for wintertime; Check out some ideas below for incorporating Mulling Spice into your year-round recipe lineup. 
Our mulling spice is inspired by the flavors of Afghanistan, bringing signature ingredients like saffron to the mix for a truly unique blend. The result is a classic mulling spice flavor, with a base of citrusy and warming ingredients like cinnamon and orange peel, with a Middle Eastern twist, by incorporating Rumi's Heraticoriander and Afghan saffron for added floral notes. These floral additions open up with the warmth of recipes like mulled wine and wassail, allowing the saffron threads to bloom and the essential oils from the spices to come out. 
Mulling spice is most often associated with cozy winter drinks, and we're big fans of a mug of spiced cider or mulled wine this time of year. But did you know, mulling spice can transform your favorite savory dishes as well? We've rounded up three of our favorite out-of-the-box ways to transform your mulling spice and add unexpected flavor to your favorite savory dishes.
Grind it up
When you receive your jar of Rumi Mulling Spice, you'll find the contents are a collection of whole spices, which traditionally lends itself to steeping, like tea, into your favorite drinks. But have you ever tried grinding your mulling spice? With ingredients like allspice, black pepper, clove, cinnamon, and cardamom, this blend resembles the flavors of a Garam Masala or a Berbere blend, with a citrusy kick from coriander and orange peel. As a result, you can treat ground mulling spice as a versatile spice rub for meat or a cozy addtion in baked goods. We love rubbing down gamey cuts of meat, like lamb chops, with ground mulling spice before grilling.
Steep for sweetness
You've likely heard of steeping mulling spice in hot cider or red wine- but have you ever tried steeping mulling spice for sweets? Mulling spice simple syrup can bring warming spicy goodness to pancakes or amp up the flavor in a spiced rum cocktail. 
Follow the steps for our simple syrup recipe, adding a tablespoon of mulling spice (rather than saffron) when the mixture comes to temperature. Strain out the solids, cool, and enjoy!
Vamp up vinaigrettes & sauces
Don't stop at sweet. Steeped mulling spice can also lend its unique flavor to savory salads and sauces. Much like the robust flavor of lamb, a zesty vinaigrette also lends inself well to the warmingflavor of mulling spice, adding complexity to a seasonal salad. Follow this recipe for our favorite roasted butternut squash salad,, and simply sub out the dressing for our mulling spice vinaigrette. Or, drizzle some over roasted veggies or grilled meats for some added moisture and a bold pop of flavor. 
Whether you lean towards savory or sweet, we can guarantee you've never seen mulling spice quite like this. The next time you're prepping for a  party or whipping up a weeknight dinner, get excited to proudly share:: "I made it with mulling spice!"
Feeling inspired? Discover similar spice blends to mulling spice: