What Does Saffron Taste Like? Breaking Down The Scent, Flavor & Usage Of Our Favorite Golden Threads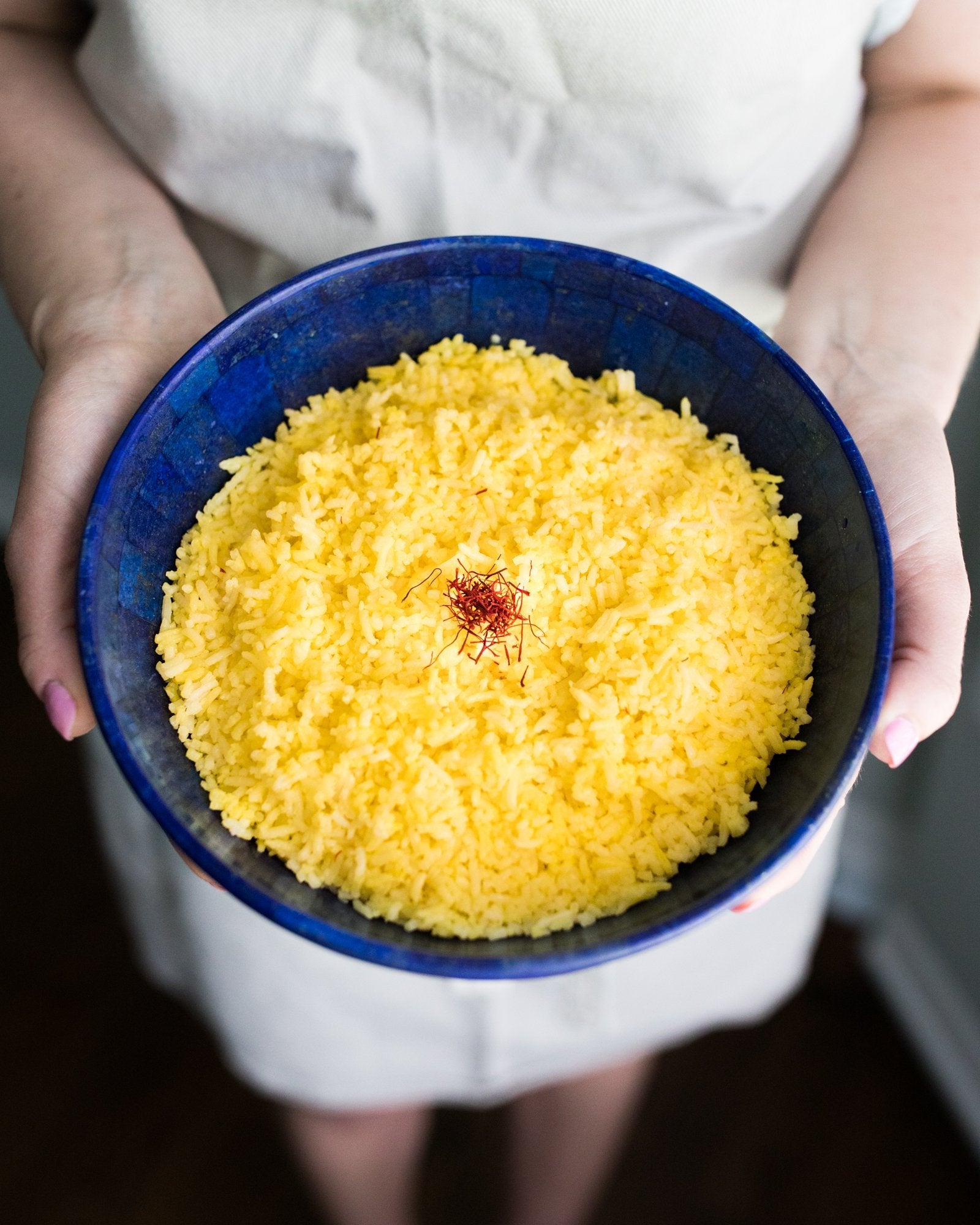 Here at Rumi, we started with saffron, and we are proud to continue to provide the highest quality Afghan saffron to our customers. Our most notable, nuanced and luxurious spice, Rumi Spice high-quality saffron threads will inspire and elevate your favorite recipes and kitchen experiments. But what does saffron really taste like? We're examining the flavor profile of our Afghan Saffron to give you a fuller picture of these golden threads.
When you first open the jar...
You'll find red-orange threads that greet your senses with a dried floral aroma. Saffron's dried threads are earthy to smell as well as taste, and come to life when bloomed in water or different recipes.
When you bloom in water…
As you bloom your saffron, you'll notice the scent becomes more pronounced, giving off an even more floral and sweet smell as it steeps. We recommend adding the threads directly to warm water, or grinding them in a mortar and pestle beforehand. The result is a fragrant tea-like liquid that you can add to recipes from soups to salad dressings. 
The Flavor Profile
When you taste saffron, you'll find a nuanced, delicate and complex flavor made up of sweet as well as earthy and floral tones. Our Afghan Saffron's high-quality threads produce a rich flavor with just a few strands to maximize your saffron-infused recipes. 
Saffron is commonly found in rice dishes like paella. If you want to experience saffron as the star of the show, we recommend adding saffron water or whole threads to your rice while steaming. The result is a bowl of golden yellow grains, infused with the floral saffron flavor and scent.  
Simple Saffron Recipes to Try
Add vibrant saffron yellow and floral flavors to your favorite cocktails or even to your iced coffee.
Saffron shines through in color and flavor in saffron steamed rice. This easy recipe makes a simple, sophisticated side dish. 
Try some of our favorite Rumi Spice products featuring Afghan Saffron below!