Rumi welcomes the French Laundry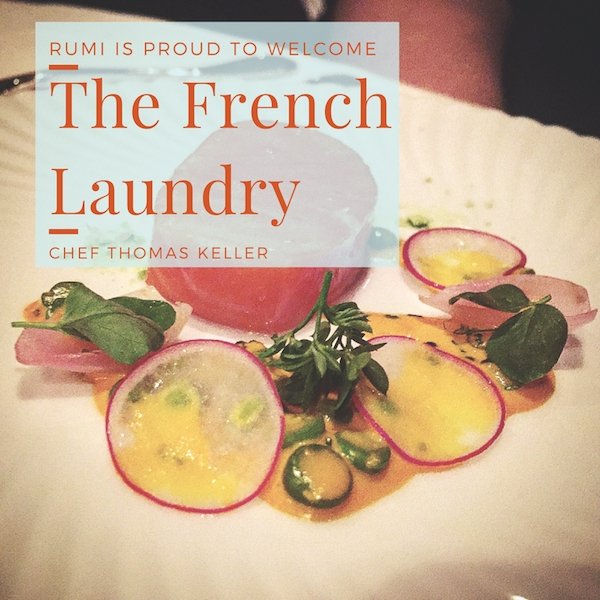 Rumi proudly and gratefully welcomes The French Laundry onto the Rumi team. Saffron from farmers in Afghanistan graces the tables of the one of the foundational institutions of the culinary world! Afghanistan should be so proud.
This past weekend, we dined in awe at The French Laundry, a Relais & Châteaux and Michelin 3-star establishment owned and operated by Chef Thomas Keller and his chef de cuisine Chef David Breeden. Rumi saffron was featured prominently on the dinner menu with the Wild Scottish Sea Trout course as well as infused into a whimsical Saffron Gelée with the Avocado Dessert Tart. Afterwards, the Rumi team was led into the newly remodeled kitchen where Chef Keller and his team gave us a tour. We discussed our social impact – Rumi as the largest business employer of Afghan women, the farmers' incomes multiplying, and linking Afghanistan to the international market through fine dining – all of which The French Laundry is proud to be a contributing member.
Let the saffron movement begin.