What is Berbere Spice Blend?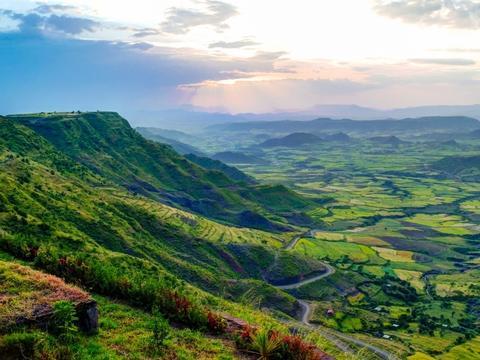 Berbere is a spice with its roots in Ethiopia and prevalent in Eritrea and other countries in the Horn of Africa.
This spice blend is an essential ingredient in many traditional Ethiopian and Eritrean cuisines.
In Amharic, one of Ethiopia's national languages, 'barbare' is the word for 'hot' or 'pepper', which is a clue to the dominant flavor profile for this blend that traditional consists of chili peppers, cumin, garlic, coriander, korarima, rue, nigella, and fenugreek.
There is no single standard recipe for berbere, although it typically tastes peppery, spicy, and citrusy.
Berbere is pronounced "burr-burr-e" with an accent on the first syllable and the "e" as used in 'egg'.
Want to learn more about Berbere? Check out the rest of our guide HERE