Product image 1
Product image 2
Product image 3
Product image 4
Product image 5
Product image 6
A small dose of heaven and an emblem of the historic Silk Road, Rumi's premier saffron spice, sourced directly from Afghan farmers, will add deep flavor and a beautiful color to any dish.
With the aroma and flavor profile of Rumi Spice saffron, you only need 8-12 threads when cooking rice or risotto for two. The amount of saffron varies by recipe, but a healthy pinch of saffron is a solid benchmark.
To bloom saffron, add warm (not boiling) water to the saffron threads in a small dish. A few tablespoons of water is enough. You should see a golden hue begin to emerge in the water. Let the threads soak in water for 5-10 minutes, ideally up to 20 minutes.
After the saffron is finished steeping, you may add the saffron and liquid to whatever you're cooking, such as risotto, paella, or soup. If making a dish or sauce requiring wine, infuse the saffron directly in wine. The compounds are drawn out even further, and the flavor profile is more pronounced.
Another way to bring out the full flavor profile of saffron is to crush the threads with a mortar and pestle to a powder-like consistency. We suggest this for non-liquid recipes or baking, like when making saffron cookies or cake.
All of our spices are salt-free and packaged by hand to ensure maximum quality and freshness. Packaged in glass - BPA free.
Our Mission
Rumi brings flavorful, ethically sourced and socially responsible spices from Afghanistan to our customers while catalyzing sustainable rural economic development in Afghanistan and providing countless jobs to Afghan farmers and women who harvest and process the spices.
We are a public benefit corporation and are committed to empowering Afghan women and bolstering the country's economy. Rumi reinvests back into agricultural and manufacturing infrastructure.
Connecting Afghanistan
Rumi began with a mission to cultivate peace in Afghanistan. Over 80% of the Afghan population is reliant on the rural agricultural economy. The success of the spice industry not only helps farmers and the women providing direct labor, it can touch every member of the village we work in. We have seen output from our existing partners double and triple, while new farmers have asked to join our network.

Connecting Afghan farmers with the global market is key to unlocking the economic potential of Afghanistan. By building demand for Afghan agricultural products and creating a global supply chain, we can directly impact the economic development of the country. 
With hot, dry winds over semi-arid lands, Afghanistan's growing region is ideal for growing saffron and other artisanal spices. For example, in 2015, 2016, 2017, and 2018, the International Taste and Quality Institute of Brussels awarded Afghan saffron first place out of 30 competing regions.
Rumi saffron is tested in accordance with ISO (International Standards Organization) protocol 3632 and surpasses the highest standards for Category 1 saffron by over 25%. Our test results show that our farmers are producing some of the world's best saffron.
Our Founding
Rumi's founders were a team of military veterans who served in Afghanistan with the US Army. They developed our strong Afghan networks and on-the-ground understanding of how business is conducted. With this knowledge, we built the critical relationships, partnerships, and organizational infrastructure necessary to operate within and out of Afghanistan.
Our competitive advantage is our ability to navigate the Afghan business landscape, which is built on trusted relationships.
Proud B Corp
We are proud to announce that Rumi has earned certification as a B Corporation, a testament to the company's commitment to social and environmental ethics, transparency and accountability.
From day one, Rumi was laser-focused on the "why" of our work. Mission and purpose are at the core of everything we do—economically empowering Afghan farmers, inspiring Afghan women through direct wages, and building out Afghanistan's agricultural infrastructure.
Now we join a global community of 1,500 other Certified B Corporations in over 120 industries and 40 countries with 1 unifying goal – to redefine success in business.
As a B Corp, we promise to meet the highest standards of social and environmental performance, transparency and accountability and aspire to use the power of business to solve social and environmental problems.
Reviews
Customer Reviews
09/18/2021
Anonymous

United States
I recommend this product
Very special taste
Actually all saffron are different, yours are very special.
08/28/2021
Roger N.

United States
I recommend this product
Great Buy
Fast delivery, nice packaging excellent value
08/24/2021
Anonymous

United States
I recommend this product
Not the cook
I don't really cook, but my sister (retired Navy) certainly does. She was attached to the U.S. embassy in Madagascar early in her career. When she returned home she brought big jars of yellow saffron for the whole family. After I read about Rumi in the Washington Post, I casually asked her if she still uses saffron. She said it was too hard to find and too expensive. I ordered your product for her and surprised her with it this weekend. She was so pleased and impressed with your field-to-table endeavors, which are more important than ever during this tragic time for Afghan women. Thank you for all you do.
08/22/2021
Anonymous

United States
I recommend this product
Wonderful product
I am steeping the saffron with my green tea. I am using it for the health benefits.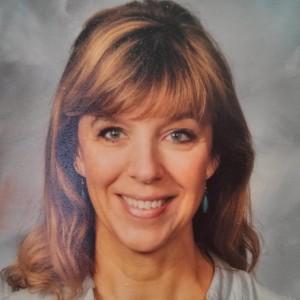 CM
03/03/2021
Cynthia M.

United States
Saffron is wonderful!
I am very pleased with the product and the service. I am new to using saffron and I really love it. Also it's from a company that I trust.