Regular price
Sale price
$7.99
Unit price
per
Sale
Sold out
A vibrant and aromatic blend that marries the sweet citrus notes of orange zest and coriander with the floral undertones of rose, hibiscus, and saffron. The warmth of fennel, cinnamon, ginger, cardamom, and clove provides a comforting base. A hint of luxurious saffron rounds out this medley, making it perfect for both savory and sweet dishes. This blend is a tribute to the rich culinary heritage of Kabul.
Ingredients: Orange zest, Rumi fennel, Rumi coriander, Cinnamon, Rose, Hibiscus, Ginger, Cardamom, Clove, Saffron.
More spices, more savings! Bundle and save 10%
View full details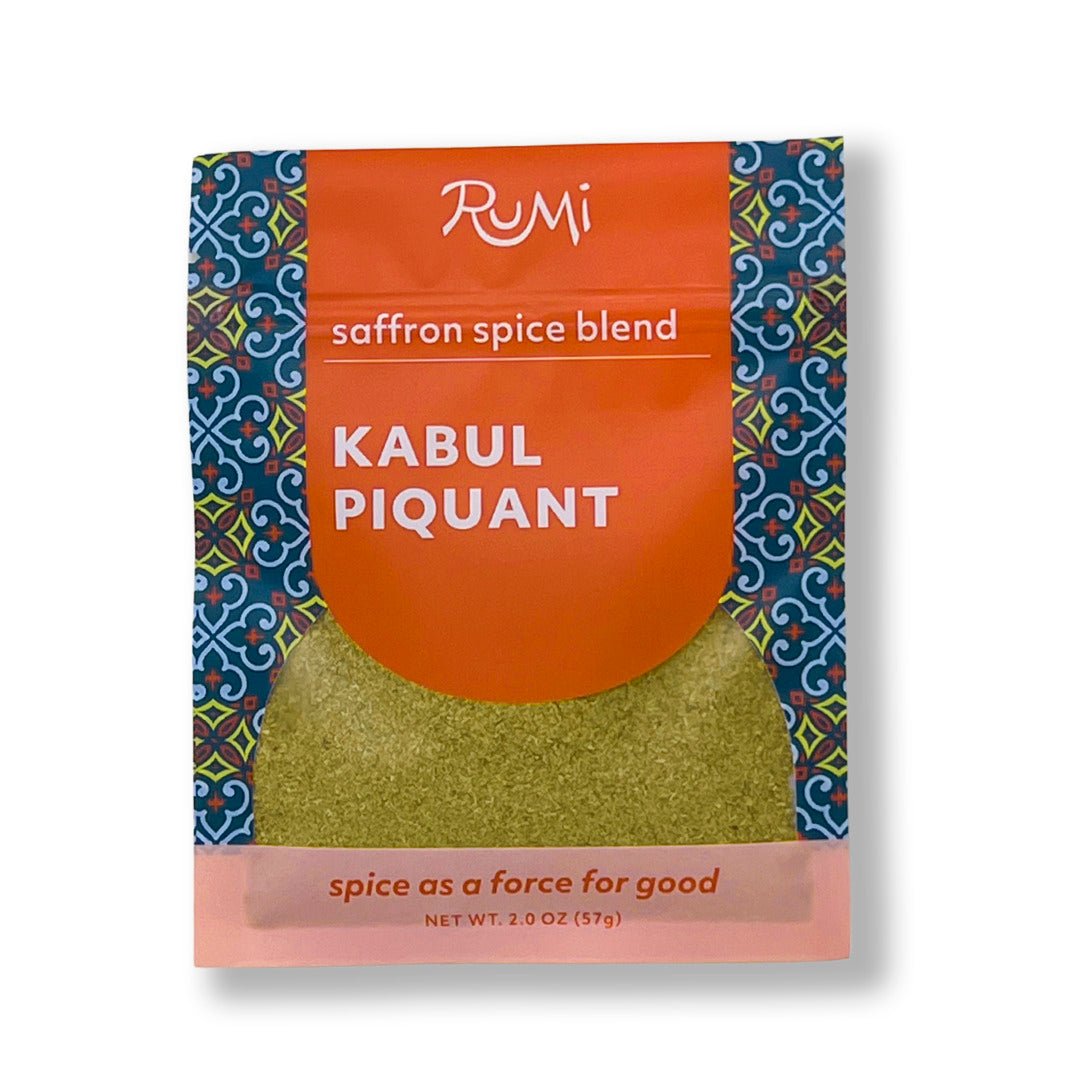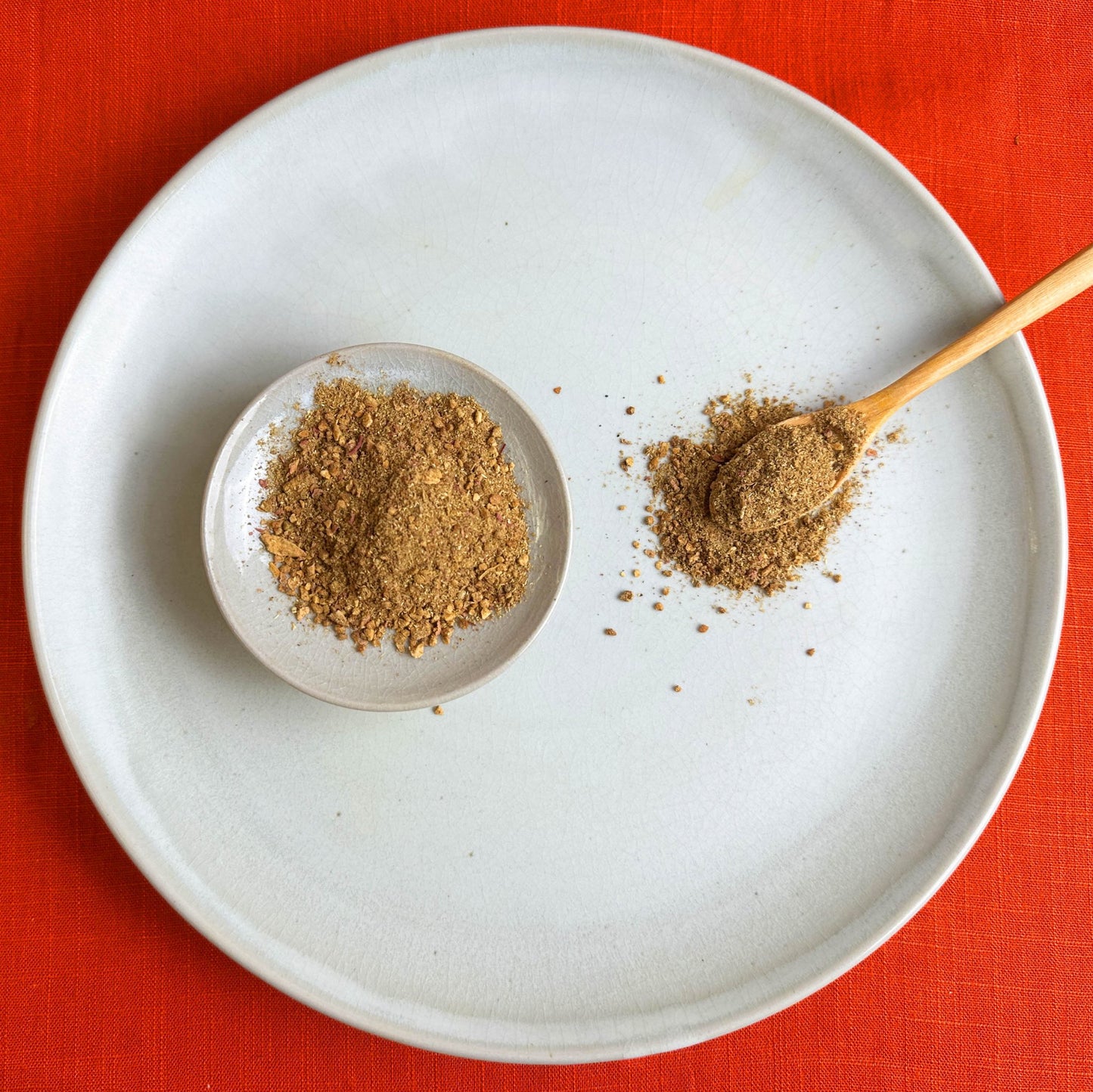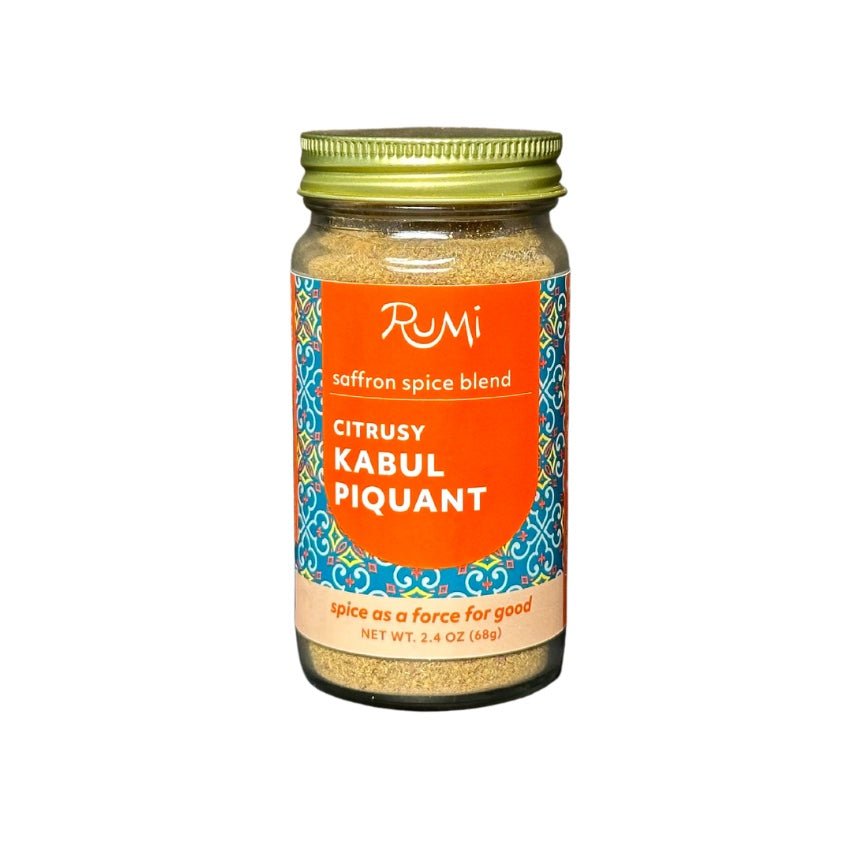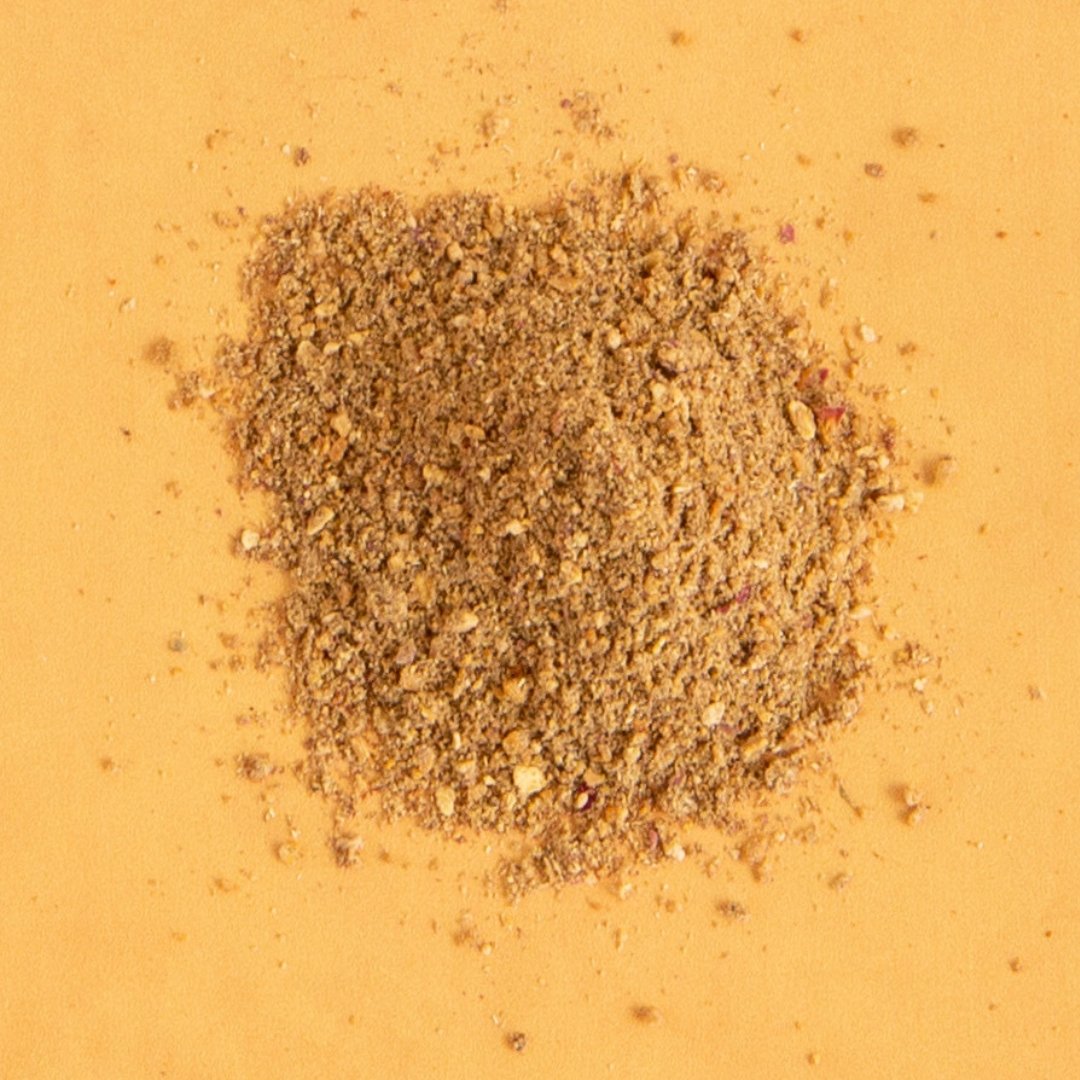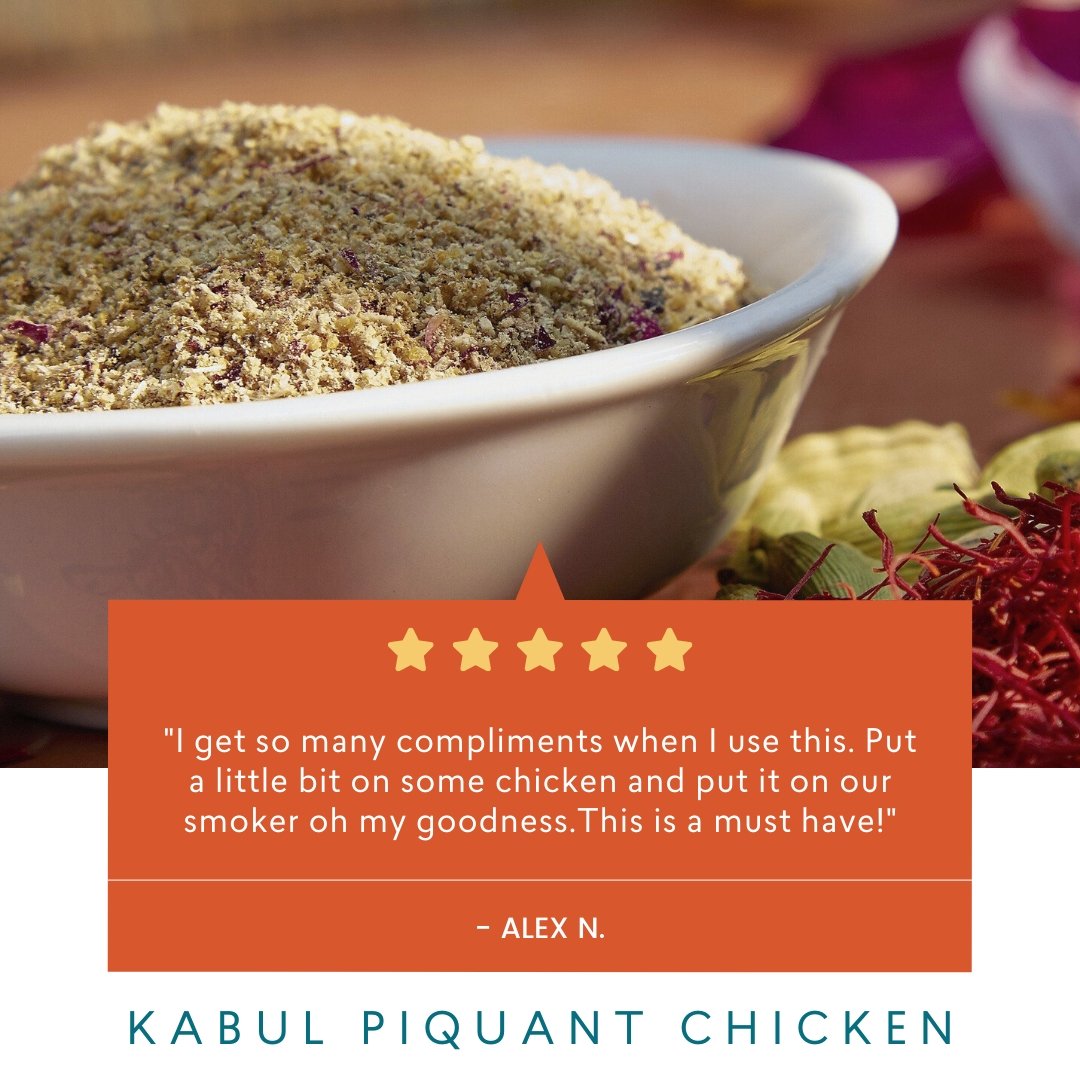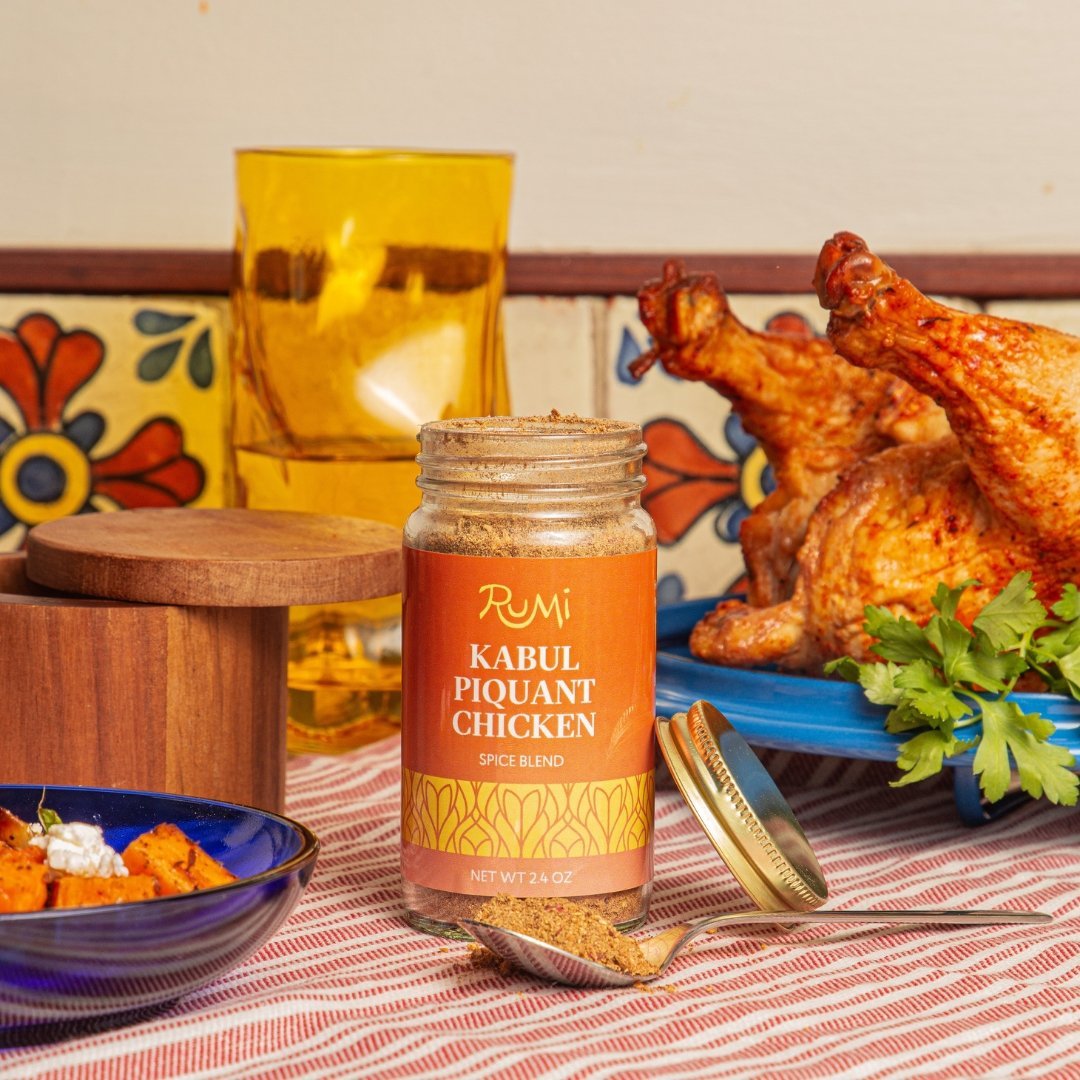 Ingredients:

Orange zest, Rumi fennel, Rumi coriander, Cinnamon, Rose, Hibiscus, Ginger, Cardamom, Clove, Saffron.

Tasting Notes:

Floral and citrusy with a hint of luxurious saffron.

Pairs Well With:

Grilled chicken, roasted vegetables, cakes, and caramels.

Unique Aspects:

This is a completely different spice blend than any you will find on the market, invented by the Rumi Spice, Kabul Piquant is our tribute to Afghanistan's rich culinary and cultural tapestry. Crafted with directly sourced rumi coriander, rumi fennel, and rumi saffron combined with the luxurious and exotic tones of hibiscus and rose, this blend transports you to ancient spice routes where every ingredient was a treasure.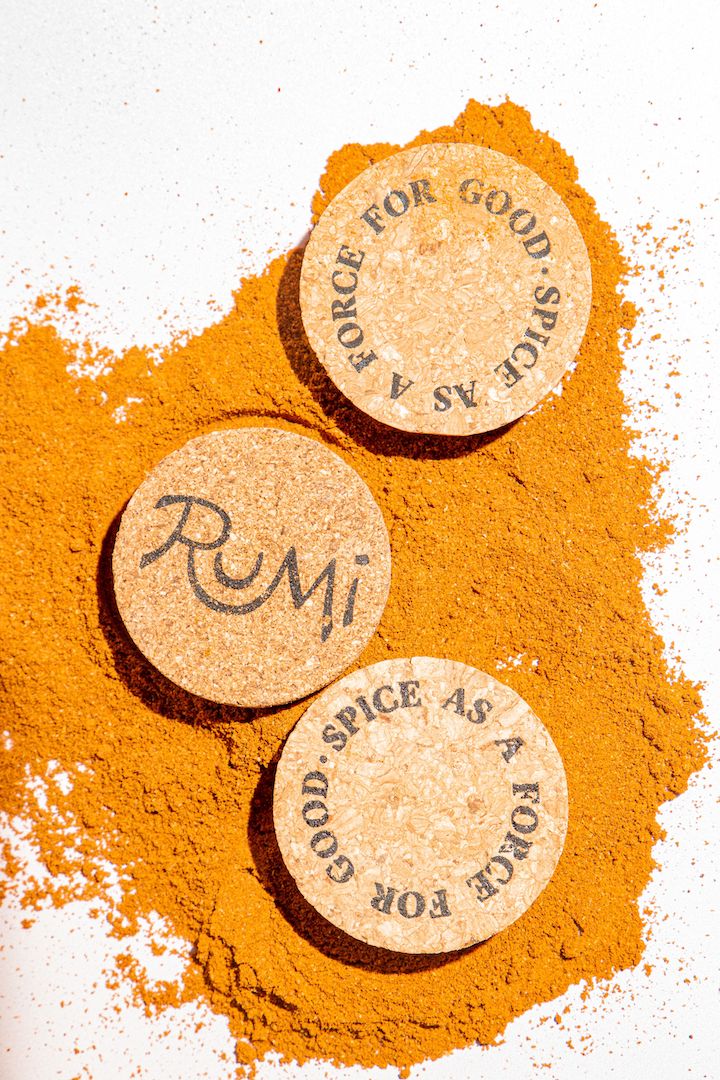 Social Impact and Women's Empowerment
Our mission extends beyond spices. Every purchase from Rumi Spice plays a vital role in empowering Afghan farmers, fostering sustainable agricultural practices, and supporting the economic growth of local communities. We take pride in creating opportunities and championing the roles of these individuals in their communities.
Central to our ethos is the empowerment of Afghan women. We employ them in various roles, from harvesting to processing various spices. This initiative provides them with direct wages and opportunities, fostering their economic independence and highlighting their invaluable contributions to both Rumi Spice and their communities.
Our Mission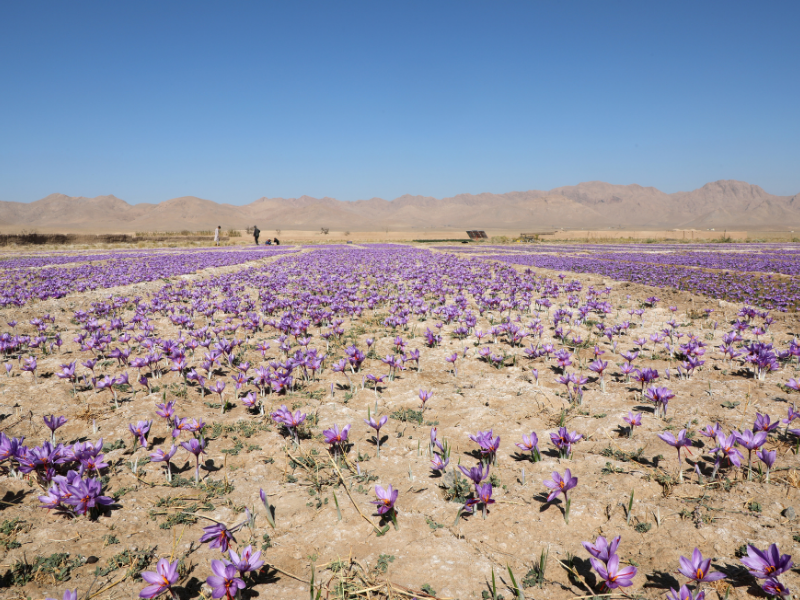 The Best Spices are from Afghanistan
Afghanistan's diverse landscape, from the soaring Hindu Kush mountains to the arid plains surrounding Herat, provides an ideal environment for cultivating some of the world's most exquisite spices. This land, nurtured by hot, dry winds and a semi-arid climate, yields unparalleled saffron, renowned globally for its high crocin content, vibrant color, and intense flavor. Beyond saffron, Afghanistan's wild foraged spices, including rare varieties like wild black cumin, are a testament to the purity and richness of the land.
At Rumi Spice, we cherish this connection to Afghanistan, not only for the exceptional quality of its spices but also for the opportunity it presents to empower local communities, preserve traditional practices, and foster sustainable economic growth.
Why Afghanistan?