7 Saffron Recipes Perfect for Spring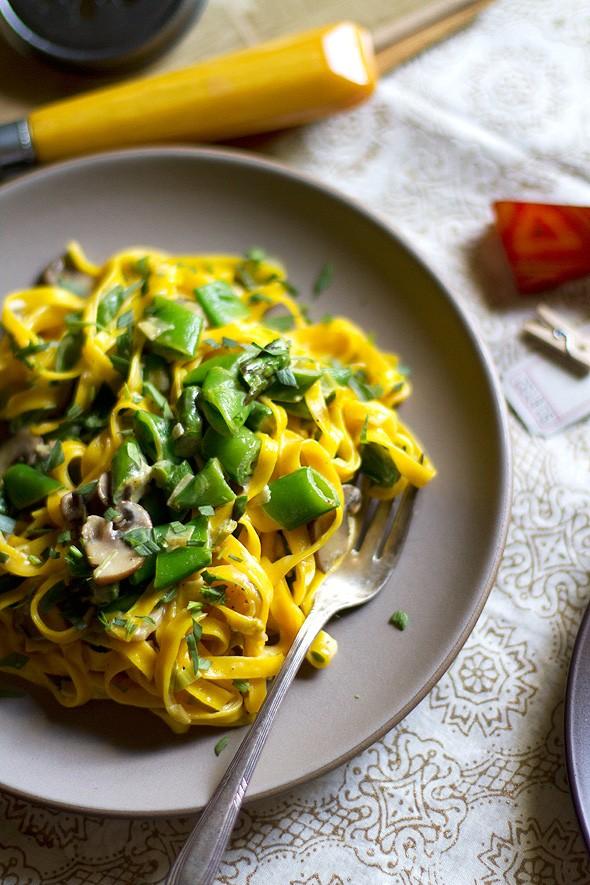 Spring has finally sprung and besides warmer weather, sunshine and brightly colored blooms, we are excited to reintroduce fresh springtime flavors to our daily diets. If you are looking to freshen up your weekly menu with some new dishes, here are seven springtime recipes perfect for the new spring season and the upcoming Easter holiday.
---
Saffron Vegetable Soup
Soups are not just for the winter season, but can also be enjoyed in early spring. Packed with fresh vegetables like bell peppers, carrots, celery, leeks and tomatoes, this recipe for Saffron Vegetable Soup is perfect for a chilly spring day.
Spring Vegetable Fricassee with Saffron Cream
A fricassee is a lesser known dish, but is just as delicious as a classic springtime soup or stew. Traditionally, fricassee is made with a protein source like meat, which is then cut up and braised with a white sauce. However, you can easily transform this dish into a more plant-based meal with a variety of fresh springtime vegetables like in this recipe for Spring Vegetable Fricassee with Saffron Cream.
Sauteed Shrimp with Garlic and Saffron
It's time to put the slow cooker away for the season and veer away from hearty dishes and instead look to lighter fare. Try this recipe for Sauteed Shrimp with Garlic and Saffron and don't forget to include a delicious side dish like Whole Roasted Cauliflower or Easy Saffron Rice.
Trout with Orange Saffron Sauce
Take a break from eating beef and chicken and mix things up with some seafood like Saffron Seafood Risotto or this recipe for Trout with Orange Saffron Sauce. The white wine and orange juice beautifully compliment the fattiness of the trout while the saffron gives this dish a slightly intriguing taste that will leave your palette well-pleased and your stomach completely satisfied.
Saffron Risotto with Spring Onion, Saffron, and Garlic Greens
On those chillier spring evenings, curl up with a bowl of Saffron Risotto. Add a fresh flair of flavor from your local farmer's market haul by including some springtime vegetables like onion and garlic greens. Another vegetable in season during spring is asparagus, so add a touch of greenery to your main dish with a side dish of steamed or sauteed asparagus. Include a squeeze of lemon for a refreshing flavor sure to satisfy.
Spring Green Pasta with Saffron Cream
Trade in your traditional Sunday spaghetti and elevate your family dinner with this recipe for Spring Green Pasta with Saffron Cream. Made with asparagus, leeks, sugar snap peas and wild mushrooms, this springtime dish is perfect for lunch or dinner.
Orange Olive Oil Cake with Saffron Whipped Cream
A menu would not be complete without something sweet, so don't forget dessert! Enjoy a slice of this Orange Olive Oil Cake complete with a dollop of Saffron Whipped Cream. Looking for some other sweet ideas? Try these Saffron Orange Cupcakes or bake a batch of Eggless Saffron Almond Cookies.
---
Springtime cooking wouldn't be complete without a pinch or two of saffron, so be sure to stock up on this kitchen essential so you (and your cooking) are all set for the springtime season ahead. Happy cooking everyone!
---