8 Cooking Tips and Tricks from Real Moms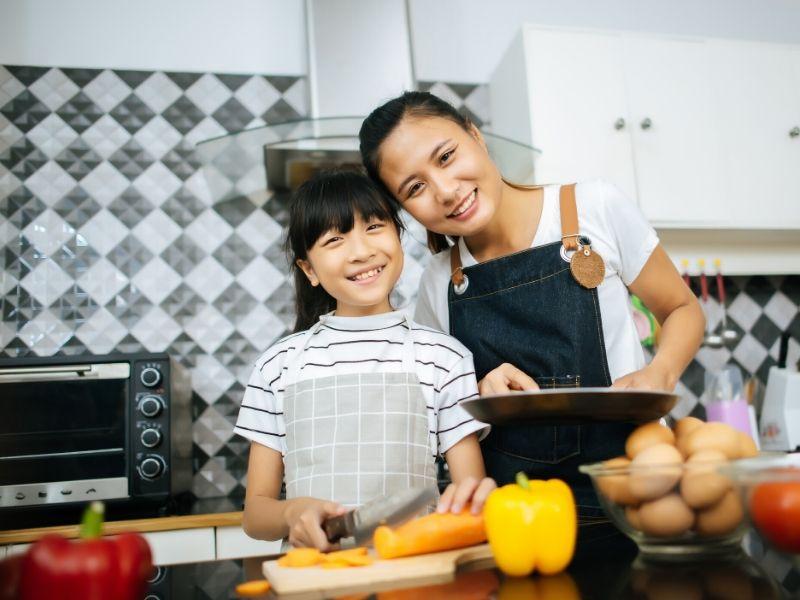 As a child, some of our best moments were in the kitchen watching our moms prep, cook, and taste her favorite dishes. We've learned all types of hacks and tricks from cookbooks and food shows, but some of the best kitchen wisdom comes from our mothers. 
For Mother's Day, we've gathered some of the best cooking tips, tricks, and hacks from our actual moms:
#1 Don't be shy with the butter -

It adds so much flavor to baked goods, dishes, & sauces.
#2 Cook with color -
You should always appreciate food that looks really beautiful & it turns out most of the really nice, vibrant veggies are the best for you.
#3 Clean as you go -
Avoid making a large mess in the kitchen by always cleaning up as you cook.
#4 Always preheat the oven -
Unless the recipe said otherwise.
#5 Brown your proteins first when using a crock pot -
It saves a lot of time plus it adds color, texture, & flavor to your meat.
#6 Out of buttermilk? Make your own -
Simply mix 2 Tbsp of lemon juice to 1 cup of regular milk and let it sit for 30 minutes. After the milk curdles it is ready to use!
#7 Garlic & salt can be your best friend -
These are your secret flavor weapons when making a salsa or savory sauce.
#8 Recipe not working out?
Don't stress & order take out
Do you have any cooking tips that the moms in your life swear by? Share them in the comments below!