Happy Independence Day America, Celebrate with Rumi Spice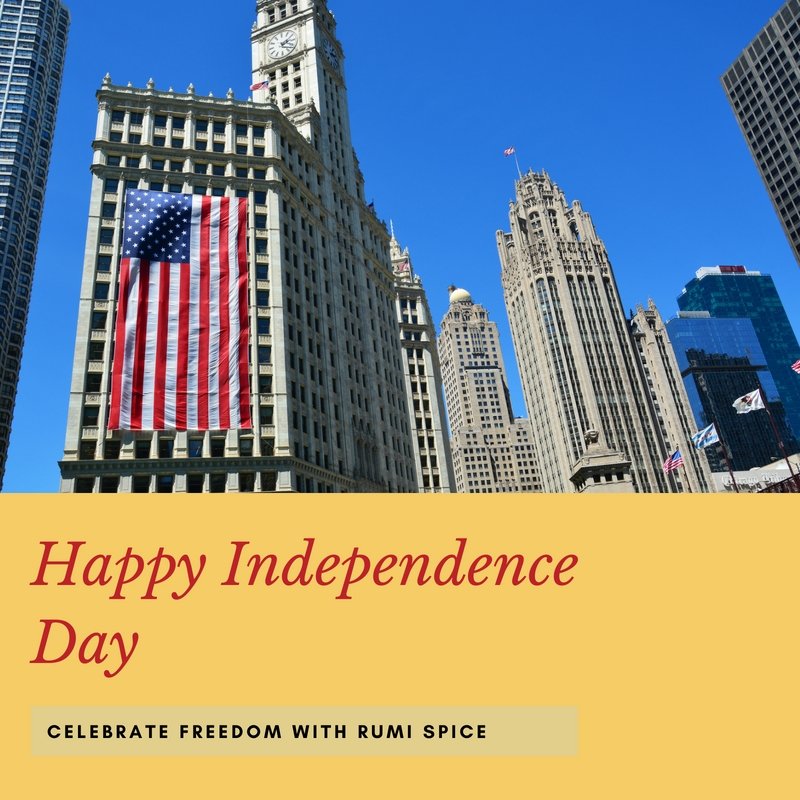 This July 4th we like to reflect on what makes this country amazing.
This country started with an audacious idea: that humans are endowed with inalienable rights of Life, Liberty, and the Pursuit of Happiness. Two hundred and forty-two years later, through service and sacrifice, the American story continues.
As a veteran-owned company we know well the price and the value of freedom. Our partners in Afghanistan, who have suffered so much under 30 years of war know this as well. We've fought shoulder to shoulder with our Afghan partners against those who would threaten their freedom. We now stand together as partners in business in an effort to create a lasting peace.
Our Rumi mission began with an equally audacious idea: that rural farmers whose only experience with Americans were troops in up-armored vehicles, might be compelled to work together with former military soldiers to sell their products to the American consumer.  That by doing so, we could create a demand for Afghan products, create the incentive for greater production, create jobs and provide business driven economic stimulus to rural Afghanistan.
What started out as an audacious idea has grown exponentially. Today we count in our network over 350 farmers in three different districts of Herat. We've employed more than 1,950 women in Herat in our processing centers. We've set the standard in agricultural exports and are the market leader in sales and distribution. Most importantly we are cultivating peace through business. 
Our mission has only begun, this Fall you will be able to find Rumi Spice in Whole Foods nationwide, and we'll soon announce our next exciting development. 
Join us this Independence day to celebrate freedom. We'll be celebrating with friends and family, and of course some saffron and Paella Spice Blend.