Top 3 Reasons Why You Should Be Cooking With Salt-Free Spice Blends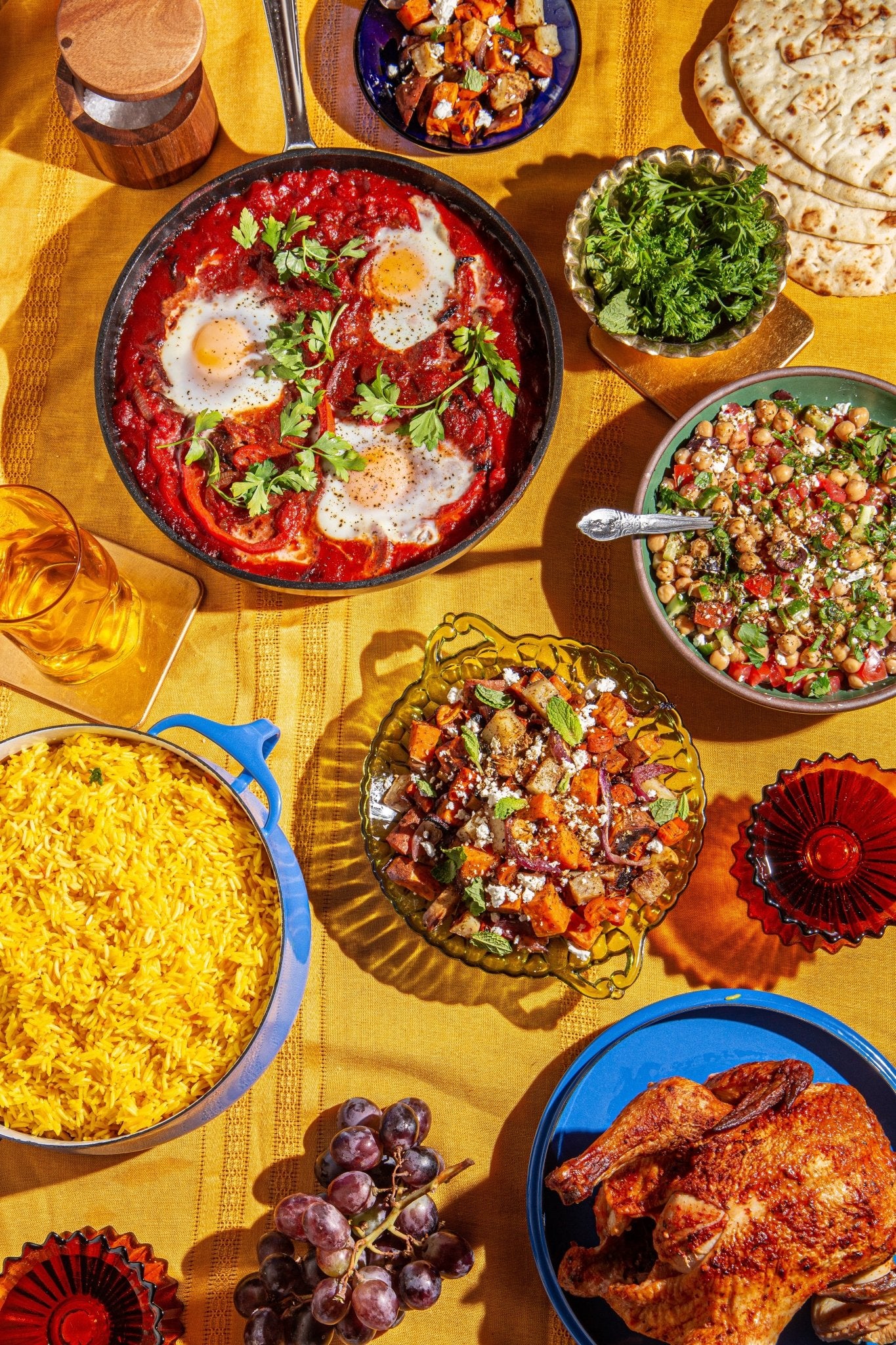 Salt is often synonymous with "flavor" in most chefs' playbooks. But this flavor-boosting mineral can have its pitfalls too, and odds are you've heard about the dangers of too much salt at some point in your life. At Rumi, we believe that your dishes shouldn't have to compromise on quality or flavor, which is why we import all of our spices directly from our partners in Afghanistan. By using direct sourcing, we can achieve the most high-quality spices for your kitchen, blended in small batches to ensure maximum freshness. All of our spices and spice blends are salt-free, allowing you the freedom to season your dishes the way that you wish! Learn more about why our salt-free spice blends are preferred by chefs and home cooks alike.
1. Avoid over-salted food
Odds are, you've heard the phrase, "you can always add but you can't take away" thrown around in the kitchen. When you're braising, boiling, or even baking, salt, and other flavors, become concentrated as moisture evaporates from your food, resulting in a stronger salinity to your final dish. With any seasoning, adding your flavors gradually will not only help build up more complex flavors but will also help you avoid over-seasoned dishes.
Salt-free spice blends are a great way to help you build up a flavor-packed base without over-salting your early stages of cooking. 
2. Take control of your flavors
Over-salted food can often make it hard to appreciate the flavors at play in the dish, leaving your palette feeling overstimulated. Our individual spices as well as our spice blends are inspired by the flavors of Afghanistan and the Middle East and are built to complement one another to amplify the flavors of your food. Because we've taken salt out of the equation, you're free to experiment and build on flavors without fear of over-salting your dish!
Try adding saffron to your Harissa Roasted Carrots, or combine fennel and za'atar seasoning to season grilled chicken or pita bread. However you experiment in the kitchen, you can season confidently and salt-free.
3. Maintain a healthful lifestyle without removing your favorite dishes
While salt itself is not an unhealthy addition to your meal (and we'll always encourage you to appropriately season your food!), many studies have agreed that too much salt in your regular diet can contribute to a variety of health concerns in the long term. Too much salt in your diet can contribute to high or increased blood pressure, as well as fluid retention and even headaches. 
Consult your doctor to find out how much salt is right for your diet and lifestyle. Fear not- if you're starting a low-sodium diet, or even just looking to cut back, you won't have to compromise on flavor. By seasoning with salt-free spices, you can achieve depth of flavor in your favorite dishes without loading up on extra salt.
Try these crave-worthy, low-salt recipes:
Saffron Rice (1 tsp salt, serves 4)
Butter Chicken (2 ¼ tsp salt, serves 6)
Za'atar Chickpea Salad (salt to taste, serves 4)
Spicy Flank Steak Stir Fry (½ tsp salt, serves 4)