Rumi Spice Expands Portfolio with a New Line of Seasoned Salts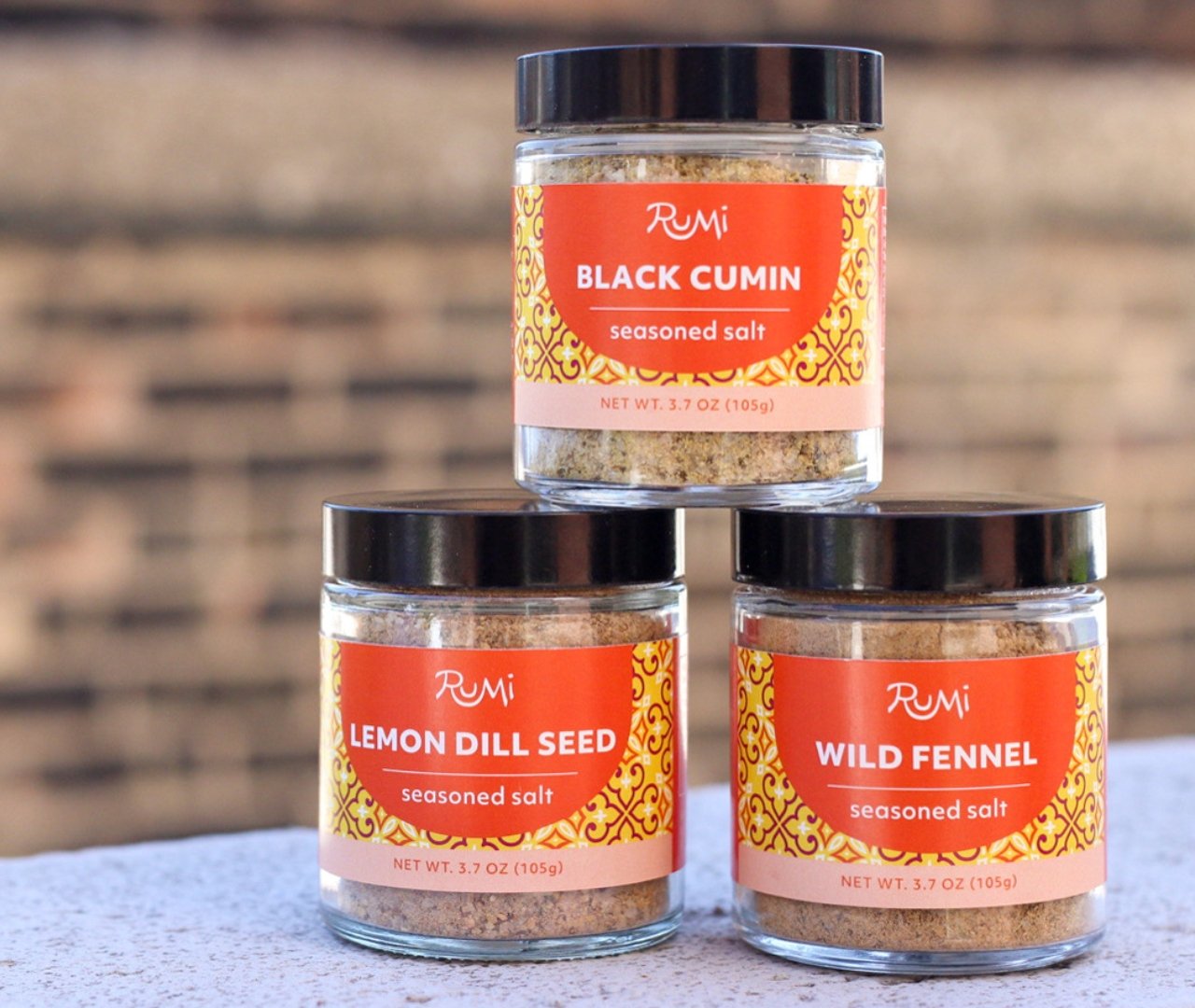 We are thrilled to officially introduce you to the newest addition to the Rumi product line - seasoned salts! Each composed of medium-flake sea salt and a blend of our
premium Afghan spices
, our new seasoned salts are just the thing to bring your summer entertaining from good to great.
Versatile in use and loaded with our signature bright and bold flavors, these salt blends can be used as either finishing salts or seasonings, resulting in a complex flavor-infused experience. 
Rumi's 4 seasoned salts come in an array of enriched flavors including: 
Best used on rice dishes for some added rich & complex flavor and a salty sweetness, or as a finishing salt when baking breads, muffins, and tarts (because we all know every baked good needs a pinch of flaky salt). Fold some into softened butter for a decadent compound butter and add to your favorite pasta, paella, grilled shellfish, or just as a spread on crusty bread.
Best used as a dry rub on grilled lamb chops, steak, chicken, or shrimp kebabs. Or, try sprinkling some on your favorite roasted vegetables, hummus, or creamy yogurt dips to instantly elevate these simple sides. 
Whisk into olive oil for the perfect marinade for pork, lamb, or hearty white fish dishes. Use to season fresh vegetables, such as broccoli, carrots, or sweet potatoes, before roasting, or use as a flavor-packed finishing salt on fresh salads. We particularly love our fennel salt paired with fresh summer tomatoes. 
This bright & citrusy seasoned salt makes for the best seasoning on your favorite potato dishes - mashed, grilled, roasted, or fried. Sprinkle on eggs, shakshuka, bagels, or toast for the perfect addition to your favorite breakfasts. Or, whisk it into olive oil for a marinade on salmon or chicken. 
We are so excited to offer our customers their favorite Rumi spices in an exciting new format. Adding seasoned salts to our extensive lineup of Middle Eastern whole spices and unique spice blends furthers our mission of creating demand and awareness for agricultural Afghan products. We are excited about the opportunity to reach a broader audience with this new product line, generating a larger economic impact for our partner farmers in Afghanistan. 
Not sure which bold spice blend to try out first? Grab a Seasoned Salt Gift Set and try them all. Makes a great gift for Father's Day or all your summer birthdays or hostess gift needs. Or, keep it for yourself and instantly elevate your summer entertaining. 
Don't forget to share your best dishes with at @rumi_spice for a chance to be featured. Happy cooking!