Celebrate Valentine's Day with Rumi Spice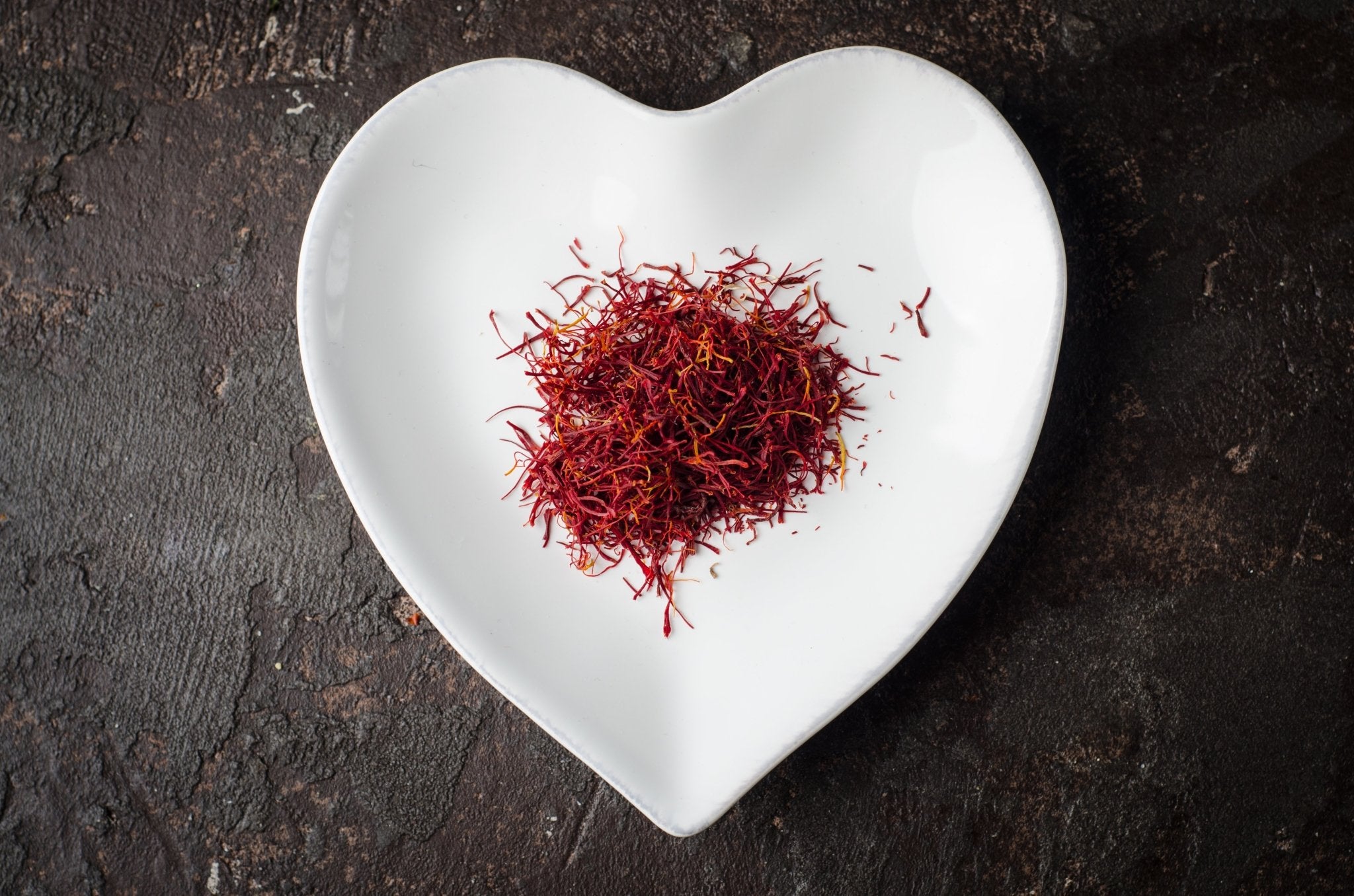 Valentine's Day is Monday, February 14th and if you are looking for exciting ways to celebrate, we have some ideas for you. Whether you're celebrating with a group of friends or your very special Valentine, here are five fun ways to celebrate Valentine's Day this year.
---
#1 Dine Out for Dinner
One of our favorite ways to celebrate Valentine's Day is with a night out for a delicious dinner, because good food is always better shared. We can't help but gravitate towards a meal where the chef incorporates saffron, as we're always looking for new ways to incorporate this rich delicacy. 
Whether you order a one-of-a-kind entree, a decadent dessert or a cocktail with a twist; saffron's earthy, complex flavor lends a subtly sweet and floral taste to any dish.
Looking for a restaurant that uses our premium Afghan saffron? Call and make reservations at one of the following:
---
#2 Hunker Down at Home
If staying in is more your scene, there's no better way to hunker down than with a delicious home-cooked meal. Whether you are hosting a Galentine's Day party for your friends or celebrating with a more intimate dinner for two, ditch the delivery and elevate your Valentine's Day dishes with these spice-forward, Middle Eastern-inspired recipes instead:
---
#3 Bake Up a Sweet Treat
Valentine's Day is synonymous with candied hearts, chocolate-covered strawberries, and bubbly champagne. While we are suckers for the staples, it's always fun to try something new. Put a twist on traditional Valentine's Day sweets with some of these saffron-inspired desserts. Complete with floral flavors and a bright red hue, these treats are sure to end the evening on a sweet note: 
*Perfect for passing out and sharing with friends, colleagues, and neighbors.


---
#4 Give a Gift
Hand-written cards and boxes of chocolates are great, but if your Valentine's true love lies in the kitchen or in giving back to others, there's no better gift than the gift of Rumi Spice.
Some of our Valentine's Day favorites include our ruby red Saffron Threads Gift Set, our signature Whole Spice Gift Set, and the Ultimate Rumi Spice Collection (for the ultimate foodie in your life). Not sure what your loved one will like, or short on time? Our e-gift cards are a perfect choice!
---
#5 Warm Up with a Drink
There's no better way to end a perfect evening than with a festive beverage. Toast to the night with a glass of champagne or mule it over with a gingery, Saffron Moscow Mule. Prefer to end the night on a warm note? Try our mulled wine, complete with our signature saffron-infused Mulling Spice, golden saffron tea, or saffron almond milk, all of which pair perfectly with a sweet treat. Cookies or cake anyone?
---
No matter how you celebrate Valentine's Day this year, remember to add a touch of festive heartfelt flavor with your favorites from Rumi Spice.
---
Get Rumi Spice updates straight to your inbox
We'll send you recipes, discount codes, news about Team Rumi's efforts in Afghanistan, Rumi Spice product news, and more!