Summer of Saffron: Grilling Recipes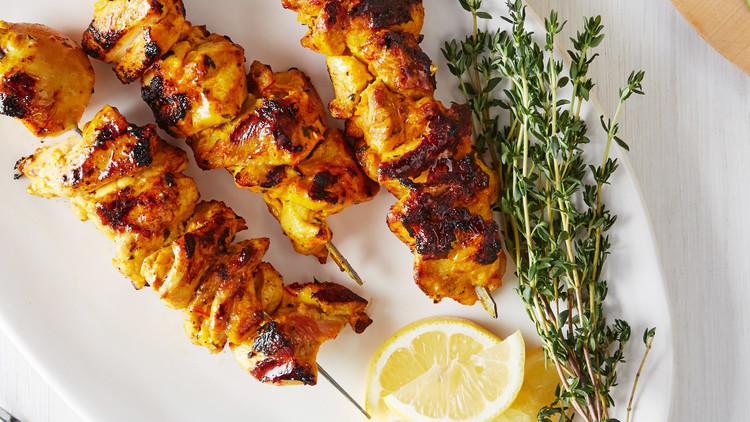 Summer of Saffron: Grilling Recipes
Grilled Chicken Wings with Rumi Spice Afghan Curry Braise
Grilled chicken wings are a great grilling option for summertime or even the upcoming fall football season. Whether you are looking for a bite sized appetizer or a dinner entree, elevate your traditional grilled chicken wings with this recipe for Grilled Chicken Wings seasoned with Rumi Spice Afghan Curry Braise.
Grilled Chile Chicken with Saffron Potatoes
Don't forget the grilling sides! Whether you enjoy a side of Easy Saffron Rice or something else like potatoes, grill up your favorite protein source, like some chicken, and serve it with a savory side like these saffron potatoes from Food and Wine.
Mussels with Saffron and Citrus
Although this recipe is not technically a grilled recipe, it's light and refreshing, which is perfect during those hot summer days. Mussels are a great summer dish and offer a light and refreshing flavor when paired with citrus fruits in this recipe for Mussels with Saffron and Citrus by Food and Wine.
Tip: Saffron and citrus pair really well together.

Persian Saffron Lamb Chops
Looking for a grilling recipe besides chicken? Try this recipe for Persian Saffron Lamb Chops from Food Republic. If you aren't a fan of lamb, this recipe can easily be applied to your favorite protein of choice including beef, chicken or seafood.
Saffron Shrimp Succotash
Shrimp is a light yet hearty protein that is perfect for the summertime season. Although this recipe does not specifically call for grilled shrimp, you could easily grill your shrimp before adding them in to this savory summertime recipe for Saffron Shrimp Succotash by Chef Chris DeBarr of Revel Cafe & Bar in New Orleans.
Saffron-Yogurt Chicken Kabobs
Is it just us or is food more fun when it's placed on a wooden skewer? This Greek-yogurt based marinade is infused with saffron for a tasty topping to these flame-kissed chicken kabobs in this recipe for Saffron-Yogurt Chicken Kabobs by Martha Stewart.
Tip: You can also try our very own Saffron Yogurt Dipping Sauce, which pairs perfectly with pita chips and raw vegetables.

Spanish Seafood Paella with Saffron
Channel the essence of the Spanish coastline with this recipe for Spanish Seafood Paella with Saffron. Our Paella Spice Blend adds a zesty flavor with light floral notes from the saffron. This spice blend pairs well with the sweet and smoky flavor profile of paprika bringing a one of a kind taste to any dish.
---
Join Team Rumi by following us @rumi_spice and help support our mission here.